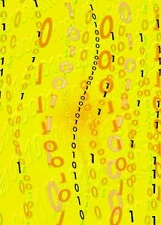 "...Knowing the difference between a conversion operator and a constant expression really helps."
Los Angeles, CA (PRWEB) January 31, 2013
It's a tough economy. Though things are getting better, there are still so many vying for just a select number of positions. So, with this ultra-competitive (and at times ultra-frustrating) environment, what can people do to stand out from the crowd? Through customized, student-centered tutoring, The Stimulus Effect has helped 15 students and professionals develop the IT skills that have placed them on the leading edge in January 2013.
"Before, programming languages like C++ and Java were Greek…no that's clichéd, like Aramaic," says Eric, who lives outside of Detroit. "But, after working with one of the IT tutors at The Stimulus Effect it makes sense. Getting the position as the supply analyst was the biggest affirmation." Jill, now on the development team at a Miami start-up had similar sentiments. "Looking back about 5 years ago, web design would not have been on the list of future careers. After working each week on Java and Python with The Stimulus Effect during senior year, it become more and more appealing… knowing the difference between a conversion operator and a constant expression really helps." These are just some of the clients who have benefited from The Stimulus Effect's targeted IT tutoring.
Over the last six months, The Stimulus Effect has helped clients earn jobs at the Department of Defense, Raytheon, and other top institutions in part due to their IT knowledge and skills. The Stimulus Effect's founder, Arziki Phenyo, would like to carry this forward. "With specialized IT skills, individuals will always have a wealth of opportunities available, even with a persistently challenged economy. Aside from helping students become proficient in C, C++, Java, and other languages, the plan is for the organization to expand services to web design and development, to grant clients even more marketability. Everyone has dreams to succeed. The Stimulus Effect is set on bring them to fruition."
So, how does The Stimulus Effect go beyond 0s and 1s to help students earn leading-edge skills in IT? The Stimulus Effect focuses on:

Analyzing fundamentals (constructors, regular expressions, etc.) and connections
among languages to promote transfer

"Real-world" projects and skills (database analytics, creating algorithms for search
engines, etc.) that raise competence

Opportunities for "independent study" and students to further explore their interests
"Trouble-shooting" activities that raise problem-solving expertise, and enable students to become adept problem-solvers
As can be seen, the company's practical emphasis has already helped a number of clients get on the road to success. For many, codes have not only been a ticket to a coveted degree; they have served as the keys to unlocking the world.