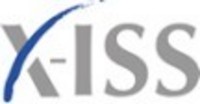 That's requiring them to turn to more experienced and proactive IT support to ensure they are best caring for their patients and their businesses.
Houston, TX (Vocus) November 5, 2010
X-ISS (eXcellence in IS Solutions), a leading IT solutions consultant was recognized as one of the top information technology consulting firms by the Houston Business Journal again this year. It was also ranked as one the top five firms providing IT managed services to small-to-medium businesses (SMB's). It was the only leading managed service provider to improve its ranking over last year. In a separate independent customer study, the company was also ranked number one in expertise and responsiveness by Houston small-to-medium business customers.
While X-ISS offers a wide range of IT consulting services, one of the fastest growing segments is their X-Care information technology managed services solution. X-Care makes it affordable for small-to-medium businesses to have complete expert management and support for all of their IT needs. Many businesses have found it to be a better and more economical way to meet their increasing technological needs than growing their own IT departments internally. For a predictable and lower monthly cost, X-Care reduces downtimes and data losses while improving data access and security.
The growth in X-Care IT managed service clients, who range from oil and gas exploration businesses to graphic design and architectural firms, has in part been fueled by the health and medical practice sector. "Medical practices of all types are under increasing pressure to ensure the security and confidentiality of their patient information. At the same time, the need has risen for them to streamline operations and maximize the capabilities of increasingly sophisticated practice management systems to be competitive" says Matt Ahearn, an analyst with extensive experience managing health related data and technological support systems. "That's requiring them to turn to more experienced and proactive IT support to ensure they are best caring for their patients and their businesses."
Deepak Khosla, President of X-ISS, attributes their continued and growing leadership role in the Houston technology industry to their sustained commitment to exceptional customer care and delivering innovative customized business solutions to help their clients achieve their goals. "We recognize that in these times, every dollar a company spends needs to return more for them," Khosla says. "So, in addition to growing with our current clients by offering them cutting-edge solutions like the latest cloud-based technology to increase their ROI, we've been able to attract new clients who weren't satisfied with the responsiveness and expertise of their previous IT support. Most of our new clients want to be able to get beyond worrying about whether their IT is working and to start leveraging IT to grow their businesses. That's where we deliver."
A separate telephone sample survey of small-to-medium business customers who have utilized one or more X-ISS services conducted by an independent research company supports Khosla's claims. X-ISS was ranked as a leader in both expertise and responsiveness in the Greater Houston area. Reggie Spiller at Frontera Resources, one of the X-Care Managed Services clients agrees. "X-ISS helped our business get to another level by leveraging IT," says Spiller, "We expect things to work, with X-ISS they always work."
"We're pleased the Houston Business Journal has recognized our growing leadership role in the market place. We are even more committed to continuing to provide our clients not just IT support, but the exceptional IT care they deserve that has allowed us to obtain this position," says Khosla.
For more information on X-ISS or the X-Care Information Technology Managed Services Solution please call 713.862.9200, ext. 201.
ABOUT X-ISS: Delivering eXcellence in IS Solutions since 1993
X-ISS is the trusted choice of small-to-medium businesses in the Greater Houston area who want to maximize the performance and protect the security of their IT resources affordably. Best known for their exceptional expertise and responsiveness, X-ISS has been delivering a full range of cost-effective information technology consulting services to a wide variety of loyal clients for nearly twenty years.
# # #