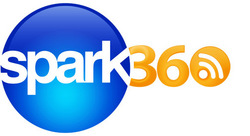 "Another area where we differentiate ourselves is with an 8(a) certification, and that certification is unique because not only can we serve the U.S. government, that certification is recognized by Fortune 500 companies," Murdock said.
Dallas, TX (PRWEB) July 27, 2010
It's a long way from delivering daily newspapers as a grade-school student to delivering large software projects for the U.S. Government and Fortune 500 companies. But that's the route Lisa Murdock has taken as an entrepreneur, and she is now president and CEO of her own information technology company, ATS Technical, which has helped the State and Defense Departments deal with disaster recovery efforts in Haiti, New Orleans and the Gulf of Mexico.
How Murdock's 4th-grade small business dreams helped make ATS, based in Flower Mound, Texas, a viable competitor to bigger IT consultancy firms is the subject of the latest spark360 "Social Business Television" profile, now available for viewing at http://www.spark360.tv.
ATS Technical writes and installs custom software for its private/public sector clients, and then trains employees on how to use that software. The company has experience with products from the major enterprise software vendors: Microsoft, Oracle, SAP. ATS' smaller size - which keeps it flexible, nimble and more cost-efficient - and key designations as an Small Business Administration (SBA) 8(a) certified company and Texas HUB (Historically Underutilized Business) minority/woman-owned firm help set it apart from competitors, Murdock said.
"We don't have a lot of overhead. We don't keep a bench of employees," she tells spark360 host/managing editor Renay San Miguel. "If we did that, and maintained that, we would have to pass that cost along to our customers, so we try to develop our bench once we're awarded a contract. Then we develop it as a project evolves."
"Another area where we differentiate ourselves is with an 8(a) certification, and that certification is unique because not only can we serve the U.S. government, that certification is recognized by Fortune 500 companies, and we also work in the small-to-mid-sized business space as well. So we have that cross-functional expertise," Murdock said.
The spark360 segment takes viewers behind-the-scenes at an ATS executive meeting and features interviews with Brian Rudesill, ATS's vice president/services delivery, and Clarence Pape, an ATS customer who's worked with the company on government projects. Pape explains to San Miguel the importance of top secret facility clearance for bidding on DOD contracts, and details how ATS helped the U.S. Navy scramble to complete an important job development program for sailors based in New Orleans - a program that was interrupted by Hurricane Katrina and the devastation it brought to the Crescent City. "Trying to get everybody that had been dispersed from there to work on the project was quite a challenge," Pape said. "ATS made some significant investments to get their resources into an environment where they could support us and continue the mission."
Pape also tells how ATS' knowledge of Web 2.0 tools such as wikis, blogs and other social media have helped it with disaster recovery projects following the massive Haiti earthquake and the oil spill in the Gulf of Mexico. "The capabilities that ATS brings to the table are extraordinarily vast - whether it's a senior subject matter expert or someone that's deft in new technologies, they're able to span the gamut to be right where I need them, when I need them," Pape said.
Senior Producer Steven Swaim added, "With ATS having the capabilities of being able to react with immediacy and with a sense of urgency, they have shown how vital they are in the information driven world. It was a pleasure to work with these professionals."
"Lisa's story is the classic small business success tale," San Miguel said. "She goes from mowing lawns, throwing paper routes and selling Girl Scout cookies in grade school to carving out a niche for herself in the IT industry, competing with bigger companies for valuable government and business contracts. And she's trying to help those companies give something back to the public with innovative community outreach programs. I think everyone will learn a lot about the true spirit of entrepreneurship with this latest spark360 profile."
About spark360
spark360 is a Web-based business television program that celebrates the spark of entrepreneurship in America by featuring the unique stories of small and middle-market businesses.
spark360 also provides a credible and relevant outlet to get your story to a global marketplace through our exclusive 360 Distribution social media platform. spark360 delivers broadcast-quality, network news-style programs via a comprehensive SEO-optimized "full circle" distribution strategy that reaches every corner of the Internet.spark360 is a division of Splash Media, L.P. http://www.spark360.tv
For media inquiries for spark360, please contact: Steven Swaim sswaim(at)spark360(dot)tv
About Splash Media
Splash Media L.P., based in Addison, Texas, creates and develops custom web-based communications and training solutions that are powered by video. We specialize in developing video communications strategies and video delivery platforms that drive our customer's bottom line. Splash Media is a leader in the Enterprise Video Communications industry and has been delivering Internet enabled strategic video solutions since 2004. http://www.splashmedia.com
For media inquiries for Splash Media, please contact: Chris Kraft ckraft(at)splashmedia(dot)com
# # #