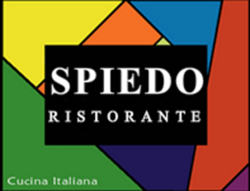 Using local produce, fresh seafood and homemade pasta, we use only the freshest ingredients to guarantee delicious, memorable meals that bring customers back time and time again
San Mateo, CA (PRWEB) April 07, 2012
Conveniently located in the heart of downtown San Mateo, Spiedo Ristorante has been serving Italian cuisine since 1991 and is excited to announce that it will be open for Easter Sunday. Spiedo Ristorante invites families and friends to the restaurant on April 8 to enjoy Spiedo-fired rotisseries, a leg of lamb, duck, chicken and a variety of pizzas, pastas and fish.
"Using local produce, fresh seafood and homemade pasta, we use only the freshest ingredients to guarantee delicious, memorable meals that bring customers back time and time again," Hamdi Ugur of Spiedo Ristorante said.
Spiedo Ristorante's "Rustic Italian Cuisine" offers a variety of Italian dishes from the mesquite-fired grill and rotisserie to the oak-burning pizza oven. Using local produce, fresh seafood and homemade pasta, Spiedo has all the ingredients for a great feast. Top any meal off with a homemade dessert and Limoncello.
"Whether you are planning a romantic meal for two or a private party for fifty, come in, relax and enjoy lunch or dinner with our friendly staff," Ugur said.
Spiedo Ristorante offers lunch, dinner and outside catering for private parties and events. Spiedo serves only the best authentic Italian recipes prepared and cooked for any outside event or dinner in the restaurant.
For more information about the Easter Sunday menu or any Spiedo Ristorante's products or services, call 650-375-0818, view the Italian restaurant on the web at http://www.spiedo.com or visit 223 E. Fourth Ave. in San Mateo.
About Spiedo Ristorante
Spiedo Ristorante started business in 1991 and has been the primer venue for traditional Italian food. Located in the heart of downtown San Mateo, it has created many memorable experiences for locals as well as tourist customers who have been served with the best food and the best service available.