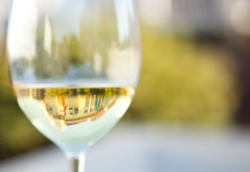 These gentlemen are bringing wines that people just can't buy in this country.
San Francisco, CA (PRWEB) October 11, 2011
Celebrated across Europe and coveted by connoisseurs in the United States, Jermann wines will be the toast of the town this week at a special wine celebration dinner that features six of the Italian winery's fine wines expertly paired with special menu items at FARINA Focaccia and Cucina Italiana in San Francisco. Bay Area food and wine aficionados are invited to join the fun from 5:30 to 10 pm on Thursday, October 13.
Wine.com says: "Silvio Jermann's extraordinary, multi-layered, extract-loaded whites are as many landmarks of contemporary viniculture. Their inspired individual style speaks of a will of steel, and an almost mystical view of wine; of Collio's incredible terroir and Silvio's daring flair; of tiny vineyards he personally monitors, and unique blends of indigenous and international varieties."
This wine celebration dinner is part of FARINA's ongoing seasonal wine series. The selection of Jermann was the grand idea of FARINA's new Executive Chef Angelo Auriana, a long-time enthusiast of Jermann wines, who wanted to create dishes that rival the quality and are flawless complements of these premium wines.
Winemaker Edi Clementin and Michele Jermann of Jermann Winery are both guests of honor of the San Francisco Italian restaurant and co-hosts of the wine celebration. As a gift to San Francisco, they have brought along a select variety of Jermann wines that are not otherwise available in the United States.
These wines, made from grapes grown predominantly in the mountains of Friuli-Venezia Giulia, a region in the northeast corner of Italy, are lauded for their consistently superb quality and taste. The evening's celebration dinner features six of Jermann's prestigious vintages poured by the glass or bottle and paired with an assemblage of culinary specialties from the northern to the southern regions of Italy.
"While well appreciated and awarded in Europe, Jermann wine is not as widely known in the US," said Kim Grijalva, FARINA's creative director. "These gentlemen are bringing wines that people just can't buy in this country."
For this event, FARINA will proudly present the following special course and pairings:

Fritto di barca – A lightly fried selection of calamari, cuculli and seasonal vegetables is paired with:
Vinnae ribolla gialla IGT 2009 – This wine is approximately 80% Ribolla Gialla with small amounts of Tocai and Riesling (10% each). 25% is first barrel fermented, then blended with the remaining wine in older Slovenian barrels formerly used to ferment Capo Martin.
Crudo di pescato locale con insalatina di ravanelli, agrumi e olio ai crostacei – A citrus-marinated, fresh local halibut, served with watermelon radish and shellfish dressing, is paired with:
Pinot bianco IGT 2009 – This 100% pinot bianco boutique wine has a golden, brilliant straw-yellow color and a very persistent aroma. It is pleasantly fruity, with distinct hints of melon, and features a dry, velvety flavor.
Raviolini di ricotta e basilico al colpo di mare – A handmade pasta, filled with ricotta and basil and tossed in an array of seafood, is paired with:
Vintage Tunina IGT 2008 – This special blend of Chardonnay, Sauvignon, Ribolla Gialla, Malvasia and the rare native varietal Picolit is one of the world's veritable cult wines made from late harvest grapes. A small percentage (10-15%) is fermented and aged in large, Slovenian oak barrels.
Saltimbocca di pesce spada allo speck con salsa di vongole – A pan-roasted, speck-wrapped swordfish loin with littleneck clam sauce is paired with:
Were Dreams IGT 2008 – This Chardonnay is a worldwide cult wine that is aged for approximately 11 months in small French oak barrels.
Arrosto di coniglio ripieno di salsiccia in salsa di funghi – A sausage-stuffed rabbit, roasted with sage and mushrooms sauce, is paired with:
Mjzzu Blau Blau 2008 – This blend of 90% Franconia (aka Blaufrankish) and 10% Pinot Nero (aka Blauburgunder) is aged for 16 months in French oak barrels. It possesses an intense ruby red color and heady aroma with herbaceous and forest floor notes.
Latte dolce fritto – Crisp and creamy orange-zest-scented milk fritters are paired with:
Vino Dolce delle casa ' Picolit' collio DOC 2006 – This is a sweet wine made from a small selection of winery grapes with natural raisining.
For reservations or more information about this event or dining at FARINA, please call (415) 565-0360, visit FARINA online at http://www.farina-foods.com, or drop by the San Francisco fine dining establishment located at 3560 18th Street at Valencia in San Francisco.
About Jermann Winery and Cellars
Silvio Jermann is heir to a traditional Friulian winery that dates back to 1881. Silvio graduated from two renowned wine academies, Conegliano and Istituto di San Michele and now personally monitors each of the numerous tiny vineyards that grow grapes that are styled to a range of unique wines that include four delightful reds.
In September 2002, Silvio started construction of the current Jermann winery and cellar with the installation of its traditional stone foundation. Silvio made an eloquent proclamation at the time that is worth quoting:
"This is surely the most important program in our family history. It goes hand-in-hand with a 19th-century respect for the terrain's natural slopes and cultivation levels; the new winery and cellars are built like a rural village from the 1700s or 1800s, entirely in natural, local material such as stone and solid wood.
"We shall use barrels in various sizes, and historical native varieties that have grown in the area for centuries. I want the wines to be genuine. I want them to be balanced and elegant. But above all, they should move us, prompt our emotions and command a sense of authenticity."
About FARINA
FARINA is a San Francisco Italian restaurant that specializes in traditional Northern Italian, Ligurian cuisine. Grounded in tradition, FARINA is the antithesis of faddish here-today-gone-tomorrow hip food. From the chic, yet functional design of the San Francisco Mission District restaurant to the homegrown recipes Chef Laboa learned at his grandmother's side to the infinite well of ideas that spring from its founders—FARINA is redefining Italian dining in San Francisco.
# # #