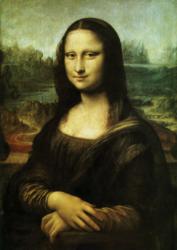 Moonachie, NJ (PRWEB) June 21, 2011
Central Holidays is pleased to unveil a new, one-of-a-kind "Da Vinci Tour®" offered for group travel beginning this fall, which follows the footsteps of Leonardo da Vinci's life journey throughout Italy and France. This 12-day/10-night land only tour begins in Leonardo da Vinci's hometown of Vinci in Tuscany, Italy and ends in Paris, France – with visits to legendary towns, historic museums and stately homes along the way for a remarkable view of Leonardo's life, accomplishments and inspirations.
Travelers will begin their 12-day journey in Leonardo da Vinci's hometown of Vinci, Tuscany, where they will see the original collection of machines and models invented by the great artist, technician and engineer. They will spend a full day in Florence, with a guided walking tour of Florence's Uffizi Art Gallery which highlights Leonardo's Annunciation. The group will then depart to Milan, with a stop in Modena to visit a Balsamic vinegar cellar for a tasting. In Milan, the group will receive a guided tour of the magnificent Gothic Cathedral 'Il Duomo', and Leonardo's masterful "The Last Supper" painting. The group will then fly to Paris where they will board a deluxe motorcoach and drive the scenic route to the Loire Valley. Once in Amboise, the group will tour the Castle of Chenonceau, the Castle of Amboise (including the site where Leonardo is buried) and the Chateau du Clos Lucé – Leonardo's home for the last years of his life. A visit will also be made to Leonardo's Garden, an open-air museum and park that was inspired by the paintings and drawings by da Vinci. This Europe vacation package will conclude in Paris, France with a guided tour of the Louvre Museum – featuring Leonardo's famous "Mona Lisa" painting – as well as a sightseeing tour of Paris.
This 12-day/10-night "Da Vinci Tour" is priced from $2499 per person based on double occupancy and a group of 20 participants. Rates vary based on group size and hotel accommodations selected. The following tour features are included in the per person rate: Private Deluxe Motorcoach transfers, buffet breakfast daily, 10-nights' first-class hotel accommodations including hotel taxes and service charges, six dinners, entrance fees to museums and castles, lunch at a Tuscan winery, lunch at a Balsamic vinegar factory, evening Seine River cruise, guided tour of Castles of Chenonceau & Amboise & Chateau du Clos Lucé and guided tours of Vinci, Florence, Milan and Paris.
The Da Vinci Tour is being offered for group travel beginning this fall. Single rates as well as special airfare inclusions are available for an additional charge. For more information or to receive a quote, visit http://www.centralholidays.com/packages/The Da Vinci Tour.html or call 1-800-539-7098 to book.
Central Holidays meticulously plans and delivers high-quality, innovative group travel programs that promote excellence, diversity and flexibility at prices that suit a comprehensive range of budgets. Central Holidays offers a variety of themed Europe vacation deals and itineraries that have been created to meet specific group interests including: religion, cultural & educational journeys, archaeology & ancient civilizations, art & architecture, river cruising, meetings & conventions, food & wine as well as alpine adventure featuring world-class ski & snowboard programs.
About Central Holidays:
Europe vacation packages, Europe vacation deals, Spain vacations, and Italy vacations: founded in 1972, Central Holidays offers superior travel programs, value and service to enchanting destinations throughout Italy, Spain, Portugal, France, Greece and Turkey, plus dozens of Mediterranean and European River Cruise itineraries and worldwide Ski programs! For more information, contact Central Holidays at 1-800-935-5000 or visit their website at CentralHolidays.com.
Media Contact:
Marlene Oliver
NJC Communications
(305) 491-0512
Cassie Dittrich
NJC Communications
(802) 522-0714
Technical Contact:
Anthony Berardo
Berardo Marketing Group, LLC
201-970-7698
bmg-website.com
# # #