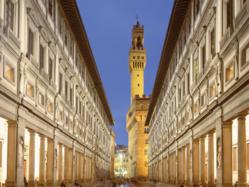 We invite you to compare our Premier Escorted Motorcoach Tours with other tour companies. You'll see the difference…it's one of the reasons that we enjoy such a high rate of repeat customers
Moonachie, NJ (PRWEB) August 09, 2012
Central Holidays is launching its 2013 Escorted Tours Sales with superb early booking savings and a novel "Dare to Compare" challenge. The company is enthusiastically encouraging agents and travelers to compare all of the elements and inclusions of a Central Holiday's Escorted Motorcoach Package with those of other tour operators as a clear-cut way to showcase the benefits, value-added differences and advantages of booking a Central Holidays Europe vacation packages.
The bold marketing statement is part the company's new "Dare to Compare" campaign being launched along with Central Holidays 2013 line-up of Escorted Tours that are now on sale, featuring savings of up to $1500 per couple for early bookings.
"With so many inclusions, our travelers say, 'Central Holidays gives the most complete experience!' We invite you to compare our Premier Escorted Motorcoach Tours with other tour companies. You'll see the difference…it's one of the reasons that we enjoy such a high rate of repeat customers," said Gianni Miradoli, CEO of Central Holidays. "Travelers count on the quality, value, extra inclusions, bonus touring exclusive to Central Holidays, and so much more that all adds-up to splendid travel memories as well as savings of 20-40 percent off the price of booking the same itinerary with another company or on their own."
Here are some of the key differences Central Holidays' Escorted Tour programs provide beyond other tour companies:

The Signature Central Holidays Dining Plan - New for 2013 – will also feature mini a-la-carte menus, making traveler's culinary experiences in Italy a truly gourmet part of their travels.
Extensive sightseeing with entrance.
Central Holidays hand selects centrally located hotels for our Escorted Programs.
All Central Holidays Escorted Tours in Italy feature the "Hear Clear" personal audio system,
Central Holidays presents dozens of Motorcoach Escorted Tour programs throughout Italy, Spain, Greece, Turkey – including 7 programs that feature Italy vacations alone! In fact, Central Holidays provides the largest selection of cruise packages in Italy, Greece and throughout the Mediterranean than any other specialty operator.
To see a complete list of the Central Holidays Escorted Tours and guaranteed departures for 2013, please visit centralholidays.com and click on the "Motorcoach Escorted" tab
About Central Holidays:
Europe vacation packages, Europe vacation packages, Greece vacations, and Italy vacations: founded in 1972, Central Holidays offers superior travel programs, value and service to enchanting destinations throughout Italy, Spain, Portugal, France, Cyprus, Greece and Turkey, plus dozens of Mediterranean and European River Cruise itineraries and worldwide Ski programs! For more information, contact Central Holidays at 1-800-935-5000 or visit their Web site at centralholidays.com.
MEDIA CONTACTS:
Marlene Oliver, NJC Communications
(305) 491-0512, moliver(at)njccorp(dot)com
Cassie Dittrich, NJC Communications
(802) 522-0714, cdittrich(at)njccorp(dot)com
TECHNICAL CONTACT:
Anthony Berardo
Berardo Marketing Group, LLC
(201) 970-7698, anthony(at)bmg-website(dot)com
# # #