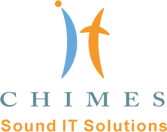 Yii Framework is the next good framework for PHP developers
New Delhi, NCR (PRWEB) September 24, 2012
IT Chimes announces its adoption of Yii Framework for Developing Web 2.0 applications for their new developments. As a renowned web solution provider, IT Chimes has always managed to stand tall in terms of innovation by best integration of the latest technologies. The company excels in its use of PHP and other leading web development tools, and, as anticipated,has already taken a step ahead by adopting the YII framework in its development projects.
A few sites made by this company look very impressive:

GoldDerby is a gossip site for all major entertainment award ceremonies. IT Chimes developed this site from the scratch and helped to host this site.
Faballey is a site for feminine accessories. Developed in ASP and SQL, this site deals online and makes financial transactions and IT Chimes provided it with the best security protocol.
EzyQatar is another business portal developed by IT Chimes. It lists many small and large businesses of Qatar and help them reach out to global customers.Ezyqatar is a fine example how IT Chimes is gaining popularity all over the world.
IT Chimes proved its capability of creating social networking sites as well when it developed Diocese of London. This site relies heavily on knowledge sharing and expert enginners of IT Chimes made things easy for the site administrator.
This sneak peek reveals the versatile capability of IT Chimes in delivering complete website solution in every genre.
With this new, advanced and high performance PHP frame work, our web development company is further gratifying its clientele by providing them a fast, secured and professional PHP framework, which has powerful caching support and also compatible with AJAX. Further, in terms of security also YII is more advanced as it includes protection from input validation, SQL injection, output filtering, and Cross-site scripting. Moreover, YII supports the development of clean and reusable code, and follows the MVC pattern, which ensures a clear separation of logic and presentation.
IT Chimes' PHP development experts say that with YII, they are being able to develop better websites, which are faster loading and have neat integration with AJAX. Further, they find YII to be more developer-friendly, and also comment on how YII enriches the user-end product.
Since last five years, IT Chimes is offering quality web services and is one of the leading web solution provider. Also, the company offers a SEO service and Mobile App service. Since its inception, the company has provided updated and advance web based solution by integrating modern technologies, which allow the its clientele to experience an edge over others. Likewise, the company keeps track of new technological innovations and incorporates the same for website development.
About IT Chimes: IT Chimes was incepted in the year 2008 under the vision of its business head Vibhu Satpaul. The company basically serves to US based clientele and has carved a niche for itself by rendering cost effective yet exemplary web development services. Basically, it handles Web Development, Web Portal Development, Internet Marketing, Graphic Designing, Database Administration and lots more. The company also has a sister concern company named Search Eccentric, which is into SEO optimization, Social Media Optimization, Pay per Click Services etc.