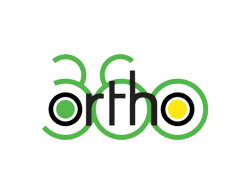 Intraoral scanning technology will soon be the benchmark for the manufacturing of oral appliances and we are happy to be able to provide our patients with the improved accuracy and comfort of this innovative technology
Austin, Texas (PRWEB) September 19, 2012
The orthodontists at Ortho 360 prioritize accuracy, efficiency and patient comfort. These standards have served as an impetus for change to their Invisalign procedure. As an Invisalign Elite Preferred Provider, Ortho 360 is a leader in advanced treatment methods and techniques, offering their patients the best care and service possible. The iTero Scanner embodies the Ortho 360 ideals by offering several distinct advantages over traditional impression protocols.
The iTero scanner provides imaging accuracy superior to results achieved with traditional impressions and triangulation/sampling scanners. Invisalign's rigorous submission standards require accurate, high resolution data. iTero is the only scanning technology to deliver sufficient digital data of the patient's dentition, gingival structures, the bite, as well as interproximal areas combined with stable arch width dimensions. The iTero scanning system captures 100,000 points of laser light in perfect focus at 300 focal depths of the tooth structure. This produces a high level of accuracy in the digital impression that results in the best fitting tooth aligners possible.
The high level of accuracy provided by the iTero Scanner reduces time spent producing and submitting dental impressions. The iTero Scanner is capable of capturing orthodontic impressions in less than 15 minutes. Efficiency is also improved by eliminating the need for retake impressions. A 3D digital impression is instantly available and can be reviewed by the patient and orthodontist for preciseness during the same office visit. This process produces an exact digital dental record, which can be used throughout the entire orthodontic treatment process.
A third, yet equally important benefit of the iTero Scanner is improvement in patient experience. No longer are patients required to cope with the gagging and goop of traditional impressions. The extended sessions in a dental chair, with the unpleasant feel and taste of metallic trays are eliminated. Patients also benefit from single-use disposable shields, which protect the patient and ensure maximum control for the possible spread of infection.
The iTero scanner offers a revolutionary change in the way orthodontist determine the exact anatomy of their patients. It provides improved accuracy and patient experience, as well as a streamlined work flow and 2 week reduction in Invisalign aligner delivery time. Ortho 360 has embraced these advantages, and invested in the future of their practice and patients.
About Ortho 360
Ortho 360 brings years of experience serving both adults and children to be the best in Austin orthodontics. Their orthodontists pursue the highest standards of excellence in every smile they help to create. Three convenient Austin area offices serve all of Travis, Williamson and Bastrop Counties.Visit the Ortho 360 team today to learn more about attaining the perfect smile.