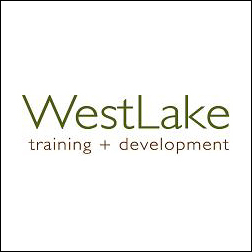 ITIL v3 has just been released, and it is more important than ever for those in the business world to get up to speed on the new changes to the library as well as how ITIL can affect the IT industry in general
Washington, DC (PRWEB) July 10, 2007
WestLake Training and Development, a leading IT company that specializes in Web application development training, is pleased to announce that it will be offering courses in ITIL® training in conjunction with Quint Wellington Redwood. The value of ITIL best practices for IT organizations and their customers has been proven again and again over the past decade, and these ITIL training courses aim to help businesses take advantage of this value.
Among the ITIL training courses delivered by WestLake and Quint will be an ITIL v3 Foundations course, which became available in mid-June. Other courses offered will include:
--An ITIL awareness session for executives and IT managers
--ITIL foundation in IT service management
--ITIL practitioner support and restore
--ITIL practitioner release and control
--ITIL practitioner security management
--A certification course covering the ITIL Service Manager designation
These ITIL training courses are geared toward executives, IT managers, and project managers who wish to become experts in the use of ITIL best practices. These instructor-led training courses include simulations and hands-on projects to increase the comprehension of key concepts.
"ITIL v3 has just been released, and it is more important than ever for those in the business world to get up to speed on the new changes to the library as well as how ITIL can affect the IT industry in general," said Mark Rogers, president of WestLake Training and Development. "We believe that our comprehensive ITIL training courses, led by some of the leading experts in ITIL, will be of great benefit to anyone who works in the IT field."
About WestLake Training and Development
WestLake Training and Development was founded in 1995 and is dedicated exclusively to Web application development training. The company offers a variety of Web development classes at its training facilities in New York, NY; Atlanta, GA; San Jose, CA; Chicago, IL; Dulles, VA, with its headquarters just blocks away from the White House in downtown Washington, DC. Additionally, WestLake offers dedicated private training to corporations, government agencies, and not-for-profits throughout the country and around the world. For more information, visit http://www.westlaketraining.com.
About Quint Wellington Redwood
Quint Wellington Redwood is the global, independent management consulting firm specializing in IT-related organizational challenges. Through continuous worldwide development and deployment of knowledge and experience on IT-related organizational challenges, the company's team serves as both "thought leaders" and "practice leaders" at the same time. For more information, please visit http://www.quintgroup.com.
###