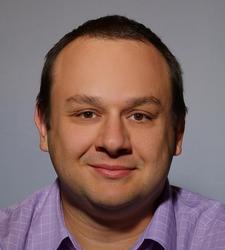 The training event was organised very quickly and efficiently. We were really happy with the trainer – and indeed the whole course."
(PRWEB) March 1, 2010
Project management and IT training specialist, Focus, has launched a new European venture. Initial courses have been successfully run in Amsterdam and Budapest.
In Holland, Focus has launched a local language website, http://www.focus-on-training.nl , and now has a regular schedule of PRINCE2 project management courses running in Amsterdam and Utrecht. The initial course was delivered in English and all of the delegates passed their Foundation and Practitioner exams. Training in Dutch is also available.
In Hungary, Focus has recently delivered accredited ITIL training for international entertainment specialist, Home Box Office (HBO). As HBO looks to ensure that its IT Services meet world class standards it is investing in developing the skills of its teams in Hungary and the Czech Republic. Peter Riz, Technical Project Manager, was impressed: "The training event was organised very quickly and efficiently. We were really happy with the trainer – and indeed the whole course."
Other venues in continental Europe where Focus offers PRINCE2 and ITIL training include Brussels, Prague, Munich and Vienna. The full Focus course schedule is available at http://www.focus-on-training.co.uk.
FOCUS managing director, Steve Twine, detects an increasingly pan European outlook from European companies and professional staff: "The need for internationally recognised professional standards and certification is clear. Companies avoid the pain of each evolving best practices from scratch. Employees speak a common language within and between organisations. It's a significant advantage when companies and individuals are routinely working across national boundaries."
The PRINCE2 best practice project methodology is being adopted by more and more organisations as they seek to realise the benefits of investment and change projects more consistently. ITIL training and certification is a key component for organisations seeking to improve the quality and efficiency of IT services.
ABOUT FOCUS on TRAINING:
FOCUS is a leading training organisation specialising in accredited best practice training for Project Management and IT Service Management. Courses are available on both a public schedule and on-site basis.
The FOCUS schedule includes 10,000 training courses in 100 locations so it's easy to find convenient dates and venues. The FOCUS website shows course status and allows fast online booking.
PRINCE2® and ITIL® are registered trade marks of the Office of Government Commerce in the United Kingdom and other countries.
# # #