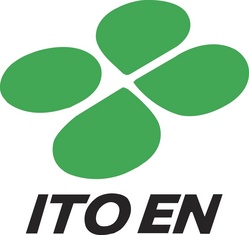 Green tea has long been popular because of its unique and refreshing taste. Recently, it has become even more appealing due to the health benefits it provides
NEW YORK (PRWEB) October 15, 2007
"Green tea has long been popular because of its unique and refreshing taste. Recently, it has become even more appealing due to the health benefits it provides," said Rona Tison, senior vice president of corporate relations at ITO EN. "It contains the antioxidant catechin that has been shown to revitalize, boost the immune system, prevent drowsiness and create a general sense of well-being."
ITO EN, the number one seller of ready-to-drink green tea in Japan, creates all-natural, unsweetened ready-to-drink green teas made with nothing but purified water, high-quality tea leaves and vitamin C. The teas are calorie-free and provide a refreshing alternative to the many carbonated and sweetened beverages regularly enjoyed during the holidays. ITO EN's line of TEAS' TEA has eight distinct flavors, offering something for the tea novice to the connoisseur.
In addition to offering an array of award-winning ready-to-drink green tea beverages for staying healthy through the holidays, ITO EN also features an assortment of gifts that are a great option for the active, health-conscious person on everyone's list.
Flights of Fancy Gift Set-Japan
Delve into the intricacies of tea with a series of Japanese tea "flights." Packaged in a two-tier box, the gift set contains a cherry bark tea scoop, matcha tea cookies, 20 empty nylon mesh bags and a selection of four teas: Genmaimatcha, Kaiseki Hojicha, Honyama Sencha and Uji Gyokuro. (Retail Price: $75.00)
ITO EN Bento Box Gift Set
This beautifully packaged, traditional Japanese Black Bento Box contains 4 tea bags each of Sencha Green, Gyokuro, Darjeeling, Ceylon, Golden Oolong and Jasmine Green teas. The premium teas are packed in ITO EN's unique nylon mesh bags then wrapped in foil to preserve freshness and ensure the best possible infusion of flavors. (Retail Price: $50.00)
ITO EN New Way of Tea Gift Set
This introduction to ITO EN's contemporary take on tea is one that can be easily enjoyed, even for those with the most hectic lifestyles. The set includes one bottle each of ITO EN's best-selling TEAS' TEA varieties, two single-serving cans of Sencha Shot, Sencha and Jasmine loose leaf teas in exclusive ITO EN canisters, and six tea bags each of Gyokuro, Sencha and Jasmine green teas. (Retail Price: $50.00)
Dr. Andrew Weil for Tea Holiday Gift Set
Dr. Andrew Weil and ITO EN have combined experience and expertise to create a distinctive line of teas that capture the taste and vitality of centuries of tradition. Proceeds from the tea also help fund the Weil Foundation, supporting research in the field of integrated medicine. This brand new set for the holiday season features a canister of the Sencha with Matcha loose leaf tea, Genmaimatcha tea bags, turmeric powder, and Jasmine White and Gyokuro ready-to-drink steel cans. (Retail Price: $30.00)
Mini CHABAKO (Tea Box) Collection
Five varieties of these fancy, flirty miniature chabako express some of the different personalities of tea drinkers the world over. All varieties contain a unique blend of loose tea with 10 empty nylon mesh bags for brewing anywhere. (Retail Price: $28.00)
ITO EN Teaware
ITO EN's teaware collection is a balance between East and West, tradition and innovation. Hand-selected artisans throughout Japan create hand-crafted, one-of-a-kind teaware products that reflect ITO EN's theme of New York style blended with classical Japanese tradition. (Products range in price)
For more information on the entire line of ITO EN products, visit http://www.itoen.com.
About ITO EN
Established in 1966, Japan-based ITO EN, LTD. was founded to market green tea, a traditional Japanese beverage. Today, ITO EN, LTD. is firmly positioned as the world's leading supplier of green tea leaves and green tea beverages, developing a steady stream of new products that specifically address customer needs and lifestyles. Known as a trendsetter in Japan's beverage industry, intensive research and development has allowed the company to cultivate better tea, and positioned them as the first company to create a patented method of bottling green tea in a manner that carefully preserves its distinct flavor and integrity. Additional information can be accessed through http://www.itoen.com.