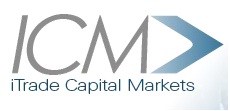 Traders can also get access to automated trading platforms. ICM is a leader in the automated trading services and technology.
New York (PRWEB) January 23, 2013
ICM Trading has introduced ActFX automated trading for its esteemed customers. ActFX is a scripting language for automated trading programs that plug into ICM's ActTrader software. The software is easy to use and has a customizable interface. Customers can trade directly from charts and also get access to free charting and analysis.
The ActFX automated trading software is based on PASCAL language, although there are some structural differences, and some new functions and procedures. Traders can write an ActFX automated program and back test it in their free practice account. ICM offers online trading in all major currencies, indices and commodities, as well as the tightest fixed spreads in the industry and the lowest margin requirements.
The company offers clients a leading edge trading platforms like Act Trader and MetaTrader 4 accounts. These platforms support a broad array of trading products for both desktop and mobile trading. It treats the issue of data security, privacy and integrity and backup with utmost care and attention.
Traders can also get access to automated trading platforms. ICM is a leader in the automated trading services and technology. Automated trading is trading that is done by a computer program, including order placement and trade execution.
ICM trading also offers a broad array of solutions to meet the unique needs of the referral partners. Every solution includes a generous fee-structure, paid monthly- allowing the partners to earn income based on referral trading volume creating a new recurring revenue stream instantly. A spokesperson stated, "Introduce your clients to ICM and give them the ability to trade currencies, CFDs, indices, gold or crude on a flexible schedule with the industry's leading platform."
About the Company:
iTrade Capital Markets LLC (ICM) provides industry leading trading and market making services in currencies, indices and commodities to individual and institutional clients around the world. It is committed to provide superior product offerings, professional customer service and outstanding trade execution. ICM Trading provides some unique and exceptional advantages for online traders like 1 pip fixed spreads, hedging capacity, ActTrader and Meta Trader software, fast and easy account opening facilities to name a few. ICM receives the highest ratings for its financial strength as they keep segregated accounts with prestigious banks.
To learn more visit http://www.icmtrading.com