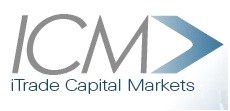 ICM offers clients a choice of leading edge trading platforms-ActTrader and MetaTrader 4.
New York City, NY (PRWEB) January 30, 2013
ICM Trading offers investors an opportunity to become a white label partner which is an ideal way for banks and brokers to satisfy their clients' demands/requirements for online trading tools quickly and efficiently. In less than two weeks, investors can use their own brand to tap into existing client trading relationships and extract greater refunds from them without hassle or expense of establishing trading operations and back office capabilities.
Investors can earn revenue from automated trading by referring clients to ICM's Managed Account program. By becoming White Label partners investors can get outstanding monthly revenue payments based on trading volume. Investors can also get access to a wide variety of products like CFDs, indices, commodities thereby satisfying clients' online trading needs and giving more revenue earning opportunity to investors.
The other advantages of becoming a white label partner are lowest margin requirements; back office management, dedicated dashboard and the spreads that are as low as 1 pip. Additionally, ICM offers clients a choice of leading edge trading platforms-ActTrader and MetaTrader 4. These platforms support a broad array of trading products of both desktop and mobile trading.
ICM Trading treats issues of data security, privacy, integrity and backup with the utmost attention and care. The system security is applied at two levels: one at the server level and one at the application level. Moreover, each platform has redundancy, backup and recovery capability to ensure that investors' transactions are intact and secure.
About the Company:
http://www.prweb.com/r eleases/itrade-capital-markets/icm-trading/prweb10363113.htm [iTrade Capital Markets __title__ ] LLC (ICM) provides industry leading trading and market making services in currencies, indices and commodities to individual and institutional clients around the world. It is committed to provide superior product offerings, professional customer service and outstanding trade execution. ICM Trading provides some unique and exceptional advantages for online traders like 1 pip fixed spreads, hedging capacity, ActTrader and Meta Trader software, fast and easy account opening facilities to name a few. ICM receives the highest ratings for its financial strength as they keep segregated accounts with prestigious banks.
To learn more visit http://www.icmtrading.com