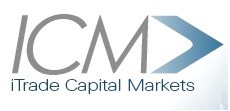 A CFD (contact for difference) takes the form of an agreement to exchange the difference between the opening and closing prices of a particular instrument. Unlike
Brooklyn, NY (PRWEB) February 18, 2013
ICM trading now provides detailed information on CDF leverage and margins. Leverage trading or trading on margin, means a trader is not required to put up the full value of the position. However, there are some important distinctions between trading stocks on margin and trading CFDs on margin.
CFD trading offers more leverage than stocks and futures-up to 200 times the value of the deposited funds in the trading account. Therefore, at 200:1 leverage, a trader needs only to put up $50 to trade $10,000 worth of an index or commodity. However, unlike trading in stocks, CFD traders do not need credit approval to trade on margin. If the value of the CFD position falls to a certain level, ICM will close out all positions so a trader will never owe more than what the trader initially deposited.
A CFD (contact for difference) takes the form of an agreement to exchange the difference between the opening and closing prices of a particular instrument. Unlike a share trader or a commodity trader who makes a profit by buying and selling the underlying stock or commodity being traded, a CFD never owns the instrument being traded.
ICM Trading offers clients a choice of leading edge trading platforms- ActTrader and Meta Trader4. These platforms support a broad array of trading products for both desktop and mobile trading. It offers online trading in all major currencies, indices and commodities as well as tightest spreads in the industry and the lowest margin requirements.
About the Company:
iTrade Capital Markets LLC (ICM) provides industry leading trading and market making services in currencies, indices and commodities to individual and institutional clients around the world. It is committed to provide superior product offerings, professional customer service and outstanding trade execution. ICM Trading provides some unique and exceptional advantages for online traders like 1 pip fixed spreads, hedging capacity, ActTrader and Meta Trader software, fast and easy account opening facilities to name a few. ICM receives the highest ratings for its financial strength as they keep segregated accounts with prestigious banks.
To learn more visit http://www.icmtrading.com