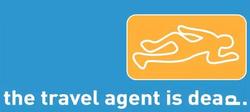 Sydney, NSW (PRWEB) March 2, 2010
February 21, 2010 saw the launch of Itrek's new national filmmaking competition. Itrek, Australia's newest online travel insurance company offering a competitive and extensive.
range of travel insurance, is searching for a new online TV commercial and is calling out to all the budding filmmakers to compete.
Entitling and using the theme The Travel Agent is Dead, entrants are being asked to create a 30 second TVC and simply upload it onto itrek.tv
All entries will then be judged by industry film experts including Tim White, Producer (The Boys Are Back, Getting' Sbuy quare), Jody Dwyer, Director (Dying Breed), Jeff Purser, Producer (Cedar Boys, Fat Pizza), Renee Brack Reporter, (Movie Network Foxtel) and Ranko Markovic – Producer (Cedar Boys) and 10 finalists will be selected.
A gala presentation event will be held in Sydney at the Chauvel Cinema, Paddington on the 18th May 2010 where the finalists will get to see their TVC on the big screen and a winner will be announced. All interstate winners will be flown to Sydney for the event.
One Lucky Winner Will Receive:
2 x Tickets on the Festival Express to Dungog Film Festival
inc. 2 x 3 day tickets to the full film festival program & additional events, 3 nights' accommodation and $500 spending money.
Three Runners-Up Will Receive:
Templar Entertainment Film Makers Weekend Workshop and a 12-month subscription to IF Magazine.
About The Theme:
Itrek believes that Travel Agents days are well and truly numbered. A large percentage of their margins are made by "bolting on" travel insurance products to customer's flight bookings. Some Travel Agents are taking margins of around 50% on their Travel Insurance policies. The time has come for the public to see that there is an alternative, by going online and taking the Travel Agent
out of the equation completely. This 'alternative' could save you up to 50% on the costs. More and more people are going online to purchase their flights, hotel accommodation and now, their travel insurance too. The travel agent really is dead!
Competition Summary:
Call to Action: Make a 30second TVC.
Theme: The Travel Agent is Dead
Competitions Starts: Sunday, 21 February 2010
Final Submission Date: Friday, 30 April 2010
Upload Address: http://www.itrek.tv
Final Gala Evening: Tuesday, 18 May 2010
###