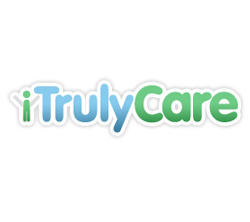 ITrulyCare has helped us promote our Gala— both nationally and locally—by engaging new audiences we might not have otherwise ever reached.
Leigh P. Wilson
Epilepsy Foundation Louisiana
Charleston, SC (PRWEB) October 26, 2011
Today, a new website dedicated to promoting charity and nonprofit events bursts onto the national scene. iTrulyCare.com increases awareness to important causes and attracts new supporters by solving the issue of finding and discovering charity events.
"There is a desperate need for nonprofits and charity events to increase their fundraising potential while also expanding awareness and collaborating with similar organizations," said co-founder Jason Grimes. "Charities and nonprofits do so much for so many people and iTrulyCare.com provides these organizations with a comprehensive tool to ease their work load."
iTrulyCare.com provides one platform to freely post event details, sell tickets, fundraise and gather volunteers. It is a powerful tool that offers ease of use, analytics and heavy social integrations that are assets to anyone's event promotion arsenal.
All Events include:

Free Posting
Social media sharing and integrations
Linking and promotion
Secure Donations through PayPal
Secure Ticketing through PayPal
Video embedding
Analytics
Self-serve creation and editing
Search Engine Optimization (SEO)
Event Dashboard
Posting events is completely free. However, to sell tickets or accept donations iTrulyCare does collect a small flat fee which is fully transferable. These fees can be transferred to the ticket purchaser or donor - in effect making iTrulyCare completely free to use for a host.
iTrulyCare utilizes PayPal for all ticket sales and donations, making it extremely easy and fast for any organization or individual to start selling tickets and accepting donations to their next charity event by simply providing an email address. PayPal offers great rates for nonprofits as more than 100,000 organizations use them every day to raise money.
ITrulyCare.com emerged when founders Jason Grimes and Matthew Turley were inspired by the enormous amount of charity and cause events occurring in the budding city of Charleston, SC. They recognized the need for the platform as they found it difficult to find and discover these events. "We want to provide a single comprehensive platform for both organizers and supporters," said co-founder Matthew Turley.
About iTrulyCare.com
iTrulyCare provides a simple but powerful platform enabling individuals and organizations to post, promote and find local charity, cause and passion events. While making it easy and convenient to fundraise, sell tickets and gain awareness. iTrulyCare helps organizations and nonprofits ease their workload by providing a single straightforward platform for all their event organization and promotional needs.
For more information, visit http://itrulycare.com/ or contact Jason Grimes at jason(at)itrulycare(dot)com / 843.636.3971
###