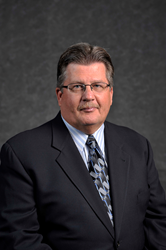 The tech industry has a notoriously competitive talent pool, which makes this honor especially important.
ADDISON, Ill. (PRWEB) December 08, 2016
ITsavvy, one of the fastest growing IT product and solution providers in the U.S., announced that it has been named one of the 50 Best Workplaces of the Year by The Silicon Review, a business and technology magazine for tech decision makers and enterprise IT.
This year marked the first time that ITsavvy has been recognized by The Silicon Review. The list identifies the most dynamic companies in terms of high job satisfaction, low job stress, ability to telecommute, valued products/services and the contribution to the business and technology marketplace. The companies in this ranking represent a broad spectrum of industries.
ITsavvy Director, Talent Management and Development John Skeffington said, "We are experiencing rapid growth in all areas, and we continue to find and attract the industry's top talent. This year ITsavvy added nearly 50 new positions nationwide."
Since ITsavvy's founding in 2004, the company has maintained a relatively flat hierarchy, which provides informal access to decision makers and encourages innovation at all levels. The company also allows flexible work hours and telecommute opportunities to encourage good work/life balance.
In addition, ITsavvy sponsors monthly Employee Recognition Breakfasts and presents monthly monetary awards for sales excellence.
In 2016, ITsavvy instituted a Wellness Program, complete with online coaches, to help employees attain personal goals. The company also has a self-funded health insurance program that has contained the cost of insurance premiums.
ITsavvy President and CEO Mike Theriault said, "The tech industry has a notoriously competitive talent pool, which makes this honor especially important. We are honored to be recognized by The Silicon Review as one of the 50 Best Places to Work this year."
The Silicon Review is the world's most trusted online and print community for business and technology professionals. The Silicon Review encompasses nine technology and vertical communities: software, IT services, cloud, mobile, big data, security, telecommunications, hot start-ups and the best companies to work for.
ITsavvy is a leader in tailored, end-to-end IT product and service solutions. ITsavvy built its reputation as a value-added reseller with industry-leading product availability, design and implementation, client support and delivery speed through 46 distribution centers across the U.S. ITsavvy also has datacenter locations in Cedar Knolls N.J. and Oak Brook, Ill. The company's user-friendly website provides concise, leading-edge IT decision-making resources, including an e-commerce site with real-time pricing and availability. ITsavvy is headquartered in Addison, Ill., with offices in Chicago's Loop; Hauppauge, N.Y.; New York, N.Y.; Naples, Fla.; Miami; Indianapolis; Warren, N.J; Davenport, Iowa; Hayward, Calif.; and Beavercreek, Ohio. For information on careers at ITsavvy visit https://www.itsavvy.com/careers. Contact their recruiter: 1-855-ITsavvy or email: careers(at)ITsavvy(dot)com.
Full release at: http://www.itsavvy.com/top-technology-solution-provider-itsavvy-named-best-workplace-silicon-review