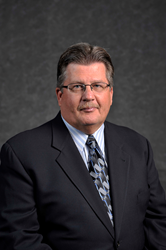 We have a level of experience and expertise and a volume of resources that most other MSPs cannot offer.
ADDISON, Ill. (PRWEB) February 23, 2017
Just named to the 2017 Elite 150 list, ITsavvy has been officially recognized as a best technology solution provider by CRN. This annual unranked list, a subcategory of the Managed Service Provider 500 (MSP500) list, honors North American solution providers that deliver forward thinking, innovative approaches to managed services. These services allow clients to navigate the complex, dynamic IT environment; improve operational efficiencies; and maximize the return on their technology.
ITsavvy President and CEO Mike Theriault said, "We were a groundbreaker in the managed services field. As such, we have a level of experience and expertise and a volume of resources that most other MSPs cannot offer. CRN continues to recognize our outstanding reputation by including us in this very exclusive list year over year."
ITsavvy's world class Advanced Solutions Group attracts industry-leading experts to fully leverage its expanding portfolio of managed services. "Our talent continues to be one of the primary reasons for our success," Theriault said.
Robert Faletra, CEO of CRN parent The Channel Company said, "Managed service providers play an increasingly important role in the day-to-day operations of businesses across North America. They help organizations streamline spending, effectively allocate limited resources, and benefit from advanced expertise in the latest technologies. We congratulate the service providers on CRN's 2017 MSP500 list who have continually succeeded in meeting their clients' changing needs and helping them get the most out of their IT investments."
The MSP500 list will be featured in the February 2017 issue of CRN and online at http://www.CRN.com/msp500/.
ITsavvy is a leader in tailored, end-to-end IT product and service solutions. ITsavvy built its reputation as a value-added reseller with industry-leading product availability, design and implementation, client support and delivery speed through 46 distribution centers across the U.S. ITsavvy also has datacenter locations in Cedar Knolls N.J. and Oak Brook, Ill. The company's user-friendly website provides concise, leading-edge IT decision-making resources, including an e-commerce site with real-time pricing and availability. ITsavvy is headquartered in Addison, Ill., with offices in Chicago's Loop; Hauppauge, N.Y.; New York, N.Y.; Naples, Fla.; Miami; Indianapolis; Warren, N.J; Davenport, Iowa; Hayward, Calif.; and Beavercreek, Ohio. Call 855.ITsavvy (855.487.2889), email info(at)ITsavvy(dot)com, visit http://www.ITsavvy.com.
Full release at: http://www.itsavvy.com/itsavvy-named-a-best-technology-solution-provider-by-crn