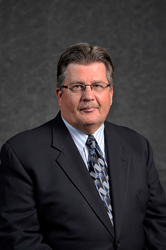 These three contracts greatly expand our reach and address the IT needs of state, local and educational institutions across all 50 states.
ADDISON, Ill. (PRWEB) July 18, 2017
ITsavvy, one of the fastest growing public and private sector technology solution providers in the U.S., has been awarded a TIPS/TAPS contract for Data Center Hosting, Sales and Service. This brings the total to three TIPS/TAPS contracts for the company, including:

170101 for Assistive Technology Goods and Services. The contract runs through Mar. 26, 2020.
170301 for Data Center Hosting, Sales and Service. The contract runs through May 22, 2020.
161101 for Interactive Presentation Systems. The contract runs through Feb. 27, 2020.
All three contracts are set to auto renew at each 12-month anniversary for the next two consecutive years.
ITsavvy President and CEO Mike Theriault said, "This is further evidence of our strategic ascendance within the public sector. These three contracts greatly expand our reach and address the IT needs of state, local and educational institutions across all 50 states."
Each TIPS/TAPS vendor has met strict guidelines established by the cooperative's administrative and legal teams. Approved vendors are evaluated and scored on a variety of criteria including purchase price, vendor reputation, quality of goods/services, and ability to meet the institution's compliance requirements.
ITsavvy Senior Director of Sales, Public Sector Brian Fields said, "We've been a TIPS/TAPS vendor for three years. This third award for Data Center Hosting, Sales and Service rounds out our strategic approach to offer end-to-end IT solutions; and represents the consortium's continued confidence in ITsavvy's capabilities."
Headquartered in Texas, The Interlocal Purchasing System (TIPS-USA) is a national cooperative purchasing program that serves schools, colleges, universities, cities, counties and other government agencies. The Texas-Arkansas Purchasing System (TAPS) meets Arkansas' specific procurement requirements for its state agency, school, municipal, county and higher education institutions.
ITsavvy's Director, Data Center, Managed Services and Cloud Solutions Steve Lupinski said, "We are extremely excited to be working with TIPS/TAPS members. We understand the growing infrastructure complexity facing today's IT directors. Our full-service cloud and data center solutions can help reduce many of their daily burdens."
Current ITsavvy public sector clients include multiple school districts and educational institutions, the U.S. Air Force, Navy, and USDA. In addition to numerous contracts in process, current contracts/agreements include Maryland Education Enterprise Consortium (MEEC), GSA and ERATE.
ITsavvy is a leader in tailored, end-to-end IT product and service solutions. ITsavvy built its reputation as a value-added reseller with industry-leading product availability, design and implementation, client support and delivery speed through 46 distribution centers across the U.S. ITsavvy also has datacenter locations in Cedar Knolls N.J. and Oak Brook, Ill. The company's user-friendly website provides concise, leading-edge IT decision-making resources, including an e-commerce site with real-time pricing and availability. ITsavvy is headquartered in Addison, Ill., with offices in Chicago's Loop; Hauppauge, N.Y.; New York, N.Y.; Naples, Fla.; Miami; Indianapolis; Warren, N.J; Davenport, Iowa; Hayward, Calif.; and Beavercreek, Ohio. Call 855.ITsavvy (855.487.2889), email info(at)ITsavvy.com, visit http://www.ITsavvy.com.
Full release at: https://www.itsavvy.com/itsavvy-earns-tips-taps-contracts-data-center-hosting-assistive-technology-interactive-presentation-systems