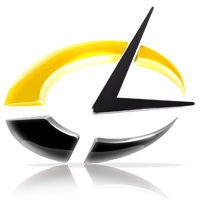 LiveTime 6.5 defines the next generation of Cloud based ITSM solutions based around HTML 5
Newport Beach, CA (PRWEB) July 07, 2011
LiveTime Software, a leading provider of On-Premise and SaaS based Service Management (ITSM) solutions, today announced the release of LiveTime 6.5 based on HTML5. With more than 100 new features and 200 customer requests, LiveTime 6.5 defines the next generation of Cloud based ITSM solutions based around HTML 5. LiveTime 6.5 also includes a new report builder, localization in 11 languages and multi-tenancy for managed service providers (MSP's).
LiveTime continues to drive open standards and increase user productivity by offering unrivaled ease of use for an ITIL 3 certified application with seamless integration to over 30 enterprise products.
LiveTime's new report builder enables any organization to develop customized reports without requiring a third party solution. Reports can be designed and inserted into any report menu and shared with colleagues based on user role. Reports, including charts, can be edited as needed.
In addition, LiveTime 6.5 includes localization in 11 languages, including a spellchecker and new rich text editor. It also includes an editor to modify outbound message templates and key terms throughout the application and across each locale.
LiveTime 6.5 includes multi-tenancy across all partner roles so that MSP's can use a single instance of LiveTime to provide support across multiple organizations as if each had their own service management solution. This includes full rollup to the master organization when using leveraged technicians.
New features include:

HTML 5 based user interface
Report Builder
Localization in 11 languages
Partner Multi-tenancy
Rich Text editor
International Spell Checker
Custom CSS editor
OpenID authentication
Style Sheet editor
CI snapshot auto association
CI Type response templates
.NET friendly web services
Outbound Web Services
Available On Demand (SaaS) or On Premise (software, hardware or virtual appliance), LiveTime is based on open standards and supports any operating system, any browser, and any database. LiveTime is used by many global 2000 companies such as Lockheed Martin, Verizon, Pricewaterhouse Coopers, Deloitte, and Disney.
About LiveTime Software
Headquartered in Newport Beach, California, LiveTime Software, Inc. is a vendor of cloud based, ITIL service management, service desk and help desk software for medium to large enterprises. Many global 2000 organizations and educational institutions use LiveTime's vendor-neutral solutions to lower their costs and improve customer satisfaction. Founded in 1999, LiveTime Software is a privately held firm with offices in the United States, Australia and the United Kingdom. For more information visit http://www.livetime.com.
# # #