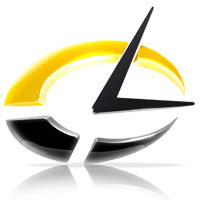 Newport Beach, CA (Vocus) April 26, 2010
LiveTime Software, a leading provider of Web, SaaS and Cloud-enabled ITIL 3 Service Management (ITSM) and Help Desk software, today announced the LiveTime 7 platform will be based entirely on HTML5 and Open Standards.
Shipping Q4, LiveTime's new ITSM platform will support all modern browsers from Firefox, Google Chrome, Apple Safari, and Internet Explorer 8 or above. All browsers that pass the industry standard Acid 3 test will be supported.
HTML5 brings a significant number of features to Web applications that were once only available in desktop applications. For example, HTML5 includes native support for drawing on the browser canvas itself, which allows users to design interactive workflows, draw charts natively on the page, to even support drag and drop based request and change management. This provides a unique user experience that encourages users to interact with the service desk and ultimately the service catalog within LiveTime.
Couple this unique user interactivity with the ability to deploy LiveTime on any server or cloud platform—such as Google Apps, Amazon EC2, etc,—and IT customers have the scalable ITIL Service Management platform they need for the future.
Available On Demand (SaaS) or On Premise (software, hardware, or virtual appliance), LiveTime is based on open standards that lower service delivery costs while improving customer satisfaction. Out of the box enterprise integration with Authentication, Asset and Inventory Management, and Event Management has enabled customers such as Lockheed Martin, Verizon, Pricewaterhouse Coopers, and Wellpoint to implement LiveTime within a matter of weeks, streamlining the typically lengthy on-boarding process.
About LiveTime Software
Headquartered in Newport Beach, California, LiveTime Software, Inc. is a vendor of Web 2.0, Open Standards based ITIL service management (ITSM), help desk and support software for medium to large enterprises such as Verizon, Wellpoint and the United States Department of Defense. Founded in 1999, LiveTime Software is a privately held firm with offices in the United States, Australia and the United Kingdom. For more information visit http://www.livetime.com.
###