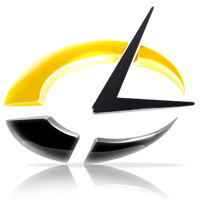 Concord, CA (Vocus) July 13, 2010
LiveTime Software, a leading provider of Web, SaaS and Cloud-enabled ITIL 3 Service Management (ITSM) and Service Desk software, today announced it has achieved PinkVERIFY certification of 11 ITIL V3 Processes. This most recent milestone demonstrates LiveTime's commitment to open standards and best practices to help businesses deliver more effective, efficient, and auditable customer service and support.
LiveTime 6.1 now includes Financial, Release and Deployment Management as part of the overall solution -- at no additional charge. Financial management includes the ability to model the cost of services and perform what-if scenarios for forecast modeling. Complete hierarchical cost modeling allows charge backs by cost center for holistic financial management to assist with business planning and budgeting processes. Release and Deployment management extends the Change Management functionality and manages the delivery of changes to end users.
Out of the box enterprise integration with Authentication, Asset and Inventory Management, and Event Management has enabled customers such as Lockheed Martin, Verizon, Pricewaterhouse Coopers and Wellpoint to implement LiveTime within a matter of weeks not months!
Available On Demand (SaaS) or On Premise (software, hardware or virtual appliance), LiveTime is based on open standards and supports any operating system, any browser, and any database.
Focusing specifically on usability and tight integration across all processes, LiveTime Service Manager 6.1 enables organizations to roll out Service Catalog and Service Portfolio Management as easily as Incident, Problem, and Change Management. LiveTime Service Manager 6.1 has been certified for Request Fulfillment, Incident, Problem, Change, Release and Deployment, Financial, Service Level, Knowledge, Service Catalog, Service Portfolio, and Service Asset and Configuration Management.
Pink Elephant's PinkVERIFY assessment is recognized as the IT service management industry's original program for certification of software that supports the definitions and workflow requirements defined by ITIL. For over ten years, PinkVERIFY has offered customers, who value the adoption and implementation of ITIL best practices, the assurance that they are selecting optimal, value-based IT service management solutions. With the release of ITIL V3, Pink Elephant has developed a new PinkVERIFY certification regime to reflect support of 14 processes within the Service Lifecycle.
About Pink Elephant
Pink Elephant is proud to be celebrating 20 years of ITIL experience - more than any other service provider. Operating through many offices across the globe, the company is the world's #1 provider of ITIL and ITSM conferences, education and consulting services. For more information, please visit http://www.pinkelephant.com
About LiveTime Software
Headquartered in Newport Beach, California, LiveTime Software, Inc. is a vendor of Web 2.0, ITIL service management, help desk and support software for medium to large enterprises. Many global 2000 organizations and educational institutions use LiveTime's vendor-neutral solutions to lower their costs and improve customer satisfaction. Founded in 1999, LiveTime Software is a privately held firm with offices in the United States, Australia and the United Kingdom. For more information visit http://www.livetime.com.
###