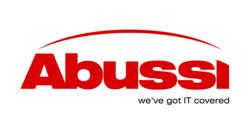 Our Telecoms and IT support Birmingham consultancy services enables clients to focus on running their business.
Birmingham, UK (PRWEB UK) 31 January 2013
Abussi Limited, leading provider of IT Support Birmingham, has delivered a standardised broadband data and voice solution to major business park investors, Goodman Business Services (UK) Ltd, delivering cost savings and increased flexibility to their flagship business parks in Birmingham, Manchester, Hatfield and Oxford.
Abussi Managing Director, Craig Sharp adds: "We've provided a range of IT support services to Goodman over the last five years. A great opportunity arose when we were asked to put a proposal in for an integrated voice and data solution for Birmingham Business Park, with the core objective of providing them increased flexibility and efficiency and ultimately greater cost savings.
"Our system delivers all this and more, giving Goodman a standard platform for data and voice to be consistently adopted across all their UK business parks enhancing the way their clients' businesses operate."
The standard platform delivered by Abussi consists of two broadband lines: one for park management data and one for voice using voice over IP (VoIP). The real benefit of using VoIP for voice is that VoIP lives in the cloud which means that the phone system isn't tied into a specific geographic location, making it 30% cheaper than using a traditional PBX system.
As well as this, VoIP has the added bonus of enabling a seamless voice service between business parks which means that calls can easily be transferred or diverted resulting in greater efficiencies between the sites.
"Voice is different and more exciting than data. The VoIP system is scalable and can be used for small clients such as SMEs as well as large clients like Goodman." Adds Craig.
As well as being experts in Telecoms and IT Support Birmingham, Abussi's services also include offsite backup, hosted exchange and cloud services to name but a few. Abussi manage and maintain all technology needs for their clients, dealing with third party providers so their clients don't have to. Support plans are based on fixed monthly rates so there are no unexpected bills for the client.
There are many IT companies in Birmingham, but Abussi's strength lies in its specialist teams on hand to provide unlimited support through a dedicated telephone helpline which is included in the monthly fees.
"We're thrilled with the successful rollout of this project. Using our IT and Telecoms consultancy services enables customers to focus their energy on their core business, giving them peace of mind safe in the knowledge that they've outsourced their IT to experts." Concludes Craig.