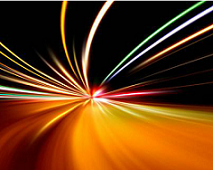 It can really turn around your career...Hopefully, there will be a few more people who can rule the world.
Los Angeles, CA (PRWEB) September 24, 2012
Yeah, there's something about them. The ones that can create databases in a flash. The ones that can make reports synthesizing volumes of information in just seconds. The ones who look like they shot out of the womb knowing how to make a website, create customized pivot tables or create C++ code. Yeah, they may be kind of annoying. But admit it; they're also pretty cool. The Stimulus Effect's customized IT tutoring helps "mere mortals" be like them.
"It was a great new opportunity, but it seemed challenging," says Andrew, a supply-chain specialist in Laguna Beach, CA. "They wanted Access, Excel, SQL skills…honestly it seemed like alphabet soup more than a list of skills. But, that's the knowledge a lot of people need for higher-level positions...With the guide from The Stimulus Effect, pivot tables and finance formulas seem like nothing." Kayley, a mortgage analyst at a firm outside Detroit had a similar feeling. "Aaahhh!!!," she says with a playful scream. "That was the first reaction. And what the…? was the second. There were about five drafts for the letter of resignation. Then the tutor from The Stimulus Effect broke down SQL, Access... Before these assignments just inspired fear; now, there's this sense of confidence.
Currently, The Stimulus Effect offers services in the following:

In addition, the company offers guidance in database-management functions like tailored logic formulas in Excel, or integrating databases across platforms. Essentially, services have been customized to arm professionals and students with the coveted skills that meet everyday demands on the job.
"It became increasingly clear that The Stimulus Effect's services had to go beyond finance, calculus, writing, test prep, or even employment services," says Arziki Phenyo, The Stimulus Effect's founder. "Many people were getting in contact saying that they need help with C++, SQL, etc. for their new jobs or for a critical class. These IT skills are no longer privileges; they are becoming requisites for competence. With a team of experts around the country who have worked effectively with students and professionals—and quite honestly, love this stuff—The Stimulus Effect is meeting that need."
And, from talking to The Stimulus Effect's founder, these services are just the beginning. "The goal is to expand these services to younger students—even those in early elementary—so these skills can be second nature by the time they reach college and are ready for the job market," says Ms. Phenyo. "It hurts a little to say it; but, when they don't need The Stimulus Effect when they get that first big promotion the company has done its job. The organization is also planning on establishing MOOCs [massive open online courses] in the long-term—like Stanford, Harvard, and other top institutions are rolling out—to better reach students across the United States and ultimately internationally. It seems intimidating; but, everyone can learn these skills. Customized, student-centered, and rigorous tutoring—that meets the learner's goals and needs—are the keys." Kayley had another take on it. "It can really turn around your career and what you can do…hopefully there will be a few more people who can rule the world." It's hard to say it better.