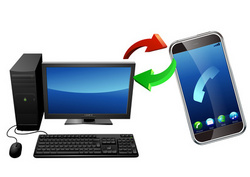 View, export SMS message, notes, call history, contacts. Edit backed-up files then restore to iPad, iPhone or iPod Touch
Addison, TX (PRWEB) December 22, 2009
VOWSoft has released iTunes Backup Manager, a powerful Windows application that help people easily take control of the text messages, photos, notes, call history, contact favorites, sound settings, and widget settings that backed up from iPhone or iPod Touch. Unlike the simple backup functions that are included with these handheld devices, iTunes Backup Manager lets people browse the backed up files, view and edit them, and export them to several popular PC formats.
Instead of managing files using the tiny screen and keyboard of handheld devices, iTunes Backup Manager use computer's screen and keyboard to take control of files. It's easy to browse through all of critical backup files, and find the ones that interest user.
iTunes Backup Manager makes it simple to view and edit files using iTunes Backup Manager's built-in plist editor, text editor, hex editor, database viewer, image viewer, SMS message viewer, notes viewer, call history viewer, and address book viewer. Before iTunes Backup Manager, only option was to restore all of backed up files to iPhone or iPod Touch without any modification. Now, people can select, view, and modify files before replace them on handheld device. The software lets people export backed-up SMS messages, notes, and address book to text files or to Excel spreadsheet files.
iTunes Backup Manager gives people additional control over iPhone and iPod Touch. They can view and export SMS messages, Contacts, and Notes, to share with friends or just to keep a backup copy for safety.
Maintain a backup copy of all of valuable information, in case someone's iPhone is lost or stolen. With its emphasis on security, iTunes Backup Manager lets people maintain multiple backups of iPhone or iPod Touch, so if one backup copy is corrupted or deleted, they'll have another copy available. And people can restore all of backed-up files, restore only the files that have been recently modified, or restore only selected files.
The most powerful feature is, people can modify the backed-up files before restore to iPhone or iPod Touch, so people can do many things that they can not do before, for example, It's simple to change iPhone's carrier name, time string, dock type, or change iPhone game data files. People can even remove a single call history record with iTunes Backup Manager. iTunes Backup Manager can export backed-up files to computer, then import back, even people modified them.
Whether business managers who wants to ensure that staff has their critical iPhone and iPod Touch files backed up to protect the company from phone theft or loss, or a home user who wants to be able to manage the files on handheld device using a full-sized screen and keyboard, iTunes Backup Manager is a useful tool.
iTunes Backup Manager runs under Windows XP/Vista/Windows 7, works with iTunes 8.0 or later, and supports iPhone/iPhone 3G/iPhone 3GS/iPod Touch/iPod Touch 2G with OS 2.0 or later. A single-user license costs $34.95(US). The software comes with a 30-day money-back guarantee. Users can purchase the software securely online, or download a 7-day trial version, from http://www.icopybot.com/itunes-backup-manager
For more information, send an email to support(at)icopybot(dot)com or visit http://www.icopybot.com/.
Editorial Evaluation Copy Available on Request
About VOWSoft Ltd.:
Since 2002, VOWSoft has been creating and marketing multimedia Windows software for home and business users. In addition to iTunes Backup Manager, the company also offers iPod to Computer Transfer, a powerful utility that makes it easy to copy batches of songs, videos, photos, and playlists from iPod into Windows folder or iTunes library; Free iPod Video Converter, a program that batch-converts all popular video formats to iPod compatible MP4 or MP3 formats; and YouTube to iPod Converter, a tool to help people browse, search, download, watch, and convert videos from YouTube to iPod and iPhone format.
###