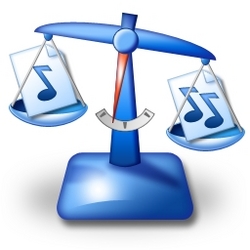 Seattle, WA (PRWEB) October 14, 2009
Audio Comparer has made friends with iTunes, the digital media player application, and starting with version 1.5 the program is able to find music duplicates in iTunes music collection perfectly well. Max Smirnoff, CEO of Bolide Software, says "It's extremely important for us to follow current trends of software market and be able to march in step with users' growing needs and expectations. We are constantly on the move, trying to forge ahead innovating and expanding the program's abilities. So, adding this cutting-edge feature of organizing iTunes music collection reflects Bolide Software company's overall development strategy aimed at users' convenience and full satisfaction with our products".
Since its first arrival the program has significantly expanded its functionality by enlarging the list of music file formats which today includes MP3, MP2, MP1, WMA, AIF, WAV, WavPack, FLAC, APE, AAC, OGG formats and adding new options much appreciated by users. Audio Comparer is a unique program meant to find complete duplicates and similar files in a large music collection. Whereas most similar programs are able to find only full audio duplicates, Audio Comparer compares audio files by sound itself, not external properties like tags, file name, bit rate, etc. Therefore the program is capable to find both full duplicates and just similar files (similarity level being set by the user), even if they use different bit rate and compressing mechanism. So, it's not a problem for Audio Comparer to find music duplicates if it is a mixed collection including files of various formats.
The program has a perfect ear and is capable of remembering forever hundreds of audio files once heard. The whole organizing process takes up little time – approximately a second per file.
Audio Comparer is going to be extremely useful for music lovers whose music collections are as large as hundreds and thousands of songs having various formats. If there are audio files without tags filled in, only Audio Comparer will easily find song duplicates in such a collection and will help to remove them all within one click. While for a person having an extensive music collection, it would be a challenge to listen to every file, compare it with others, remove clones and arrange all the right files into the right places, for smart Audio Comparer it's just a piece of cake! This program does this work accurately and just like that.
Audio Comparer is really functional – every user's action is tight-knit. Step-by-step system of removing duplicate files allows avoiding the risk of removing the needed files. The built-in player makes the program very convenient and easy to use as there's no need to launch another player and waste precious time, if it's impossible to recognize a file by name. The programs interface is intuitively understandable and really simplifies the whole thing – for each file there is given detailed information including file size, performer, genre, length, album, release date and comments. The whole collection can be filtered to user's liking. Automarking feature is really appreciated and allows operating large volumes of files having worse/better quality.
Audio Comparer is an extremely useful tool for anyone having a large audio library and needing to delete all audio clones. It'll save users many hours of manual search. Audio Comparer runs on Windows 98/ME/2000/XP/Vista/7. To download its free 30-day trial and get further information about the product visit http://audiocomparer.com
About Bolide Software
Bolide Software is a provider of multimedia products and software for those keen on collecting movies, books, images, songs. Founded in 2003 by Max Smirnoff, Bolide Software has launched several successful projects, including All My Movies, All My Books, Image Comparer. For further information refer to http://www.bolidesoft.com
###