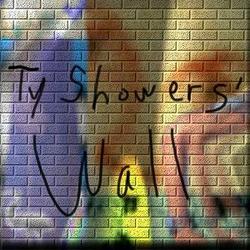 You can hear plenty of jazz and classical influences in my music
Miami Beach, FL (PRWEB) September 1, 2008
Ty Showers blends Jazz, Classical, Rock, R&B, and Electronic Chill genres into an electronic aural smorgasbord.
"Wall" is his second release on iTunes and Amazon.com and Ty's goal is to release an album a month from his music vault.
The ten-song album "Wall" contains the tracks: "Ohio," "Trio," "Chicago," "Laid Back," "Let Me In," "Chick," "I Can't Get Enough Of Your Love," "Vehement," "Get Down," and "Runnin'" and will be available for download beginning September 1 via iTunes and Amazon.com.
Ty's varied musical tastes are reflected throughout his music.
Although inspired by jazz artists Chick Corea and Jean Luc Ponty and rhythm and blues artists The Ohio Players and the Isley Brothers, the nuances that are uniquely Showers'.
"You can hear plenty of jazz and classical influences in my music," Ty said. "Funny, my wife calls my music intense, while others call it electronic jazz, but I've become more laid back as I've gotten older."
To learn more about Ty Showers or to hear his music in full, please visit tyshowers.blogspot.com, last.fm, reverbnation, facebook, imeem or myspace. Downloads are available at Amazon.com and downloads and iMixes are available on iTunes.
# # #