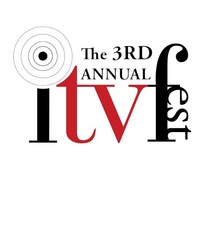 We were all extremely impressed with not only the amount of entries we received but their level of quality as well. The finalists this year delivered some of the best creative talent we have seen
Los Angeles, CA (PRWEB) September 2, 2008
They came and kept coming. With lines out the door, the 2008 Independent Television Festival again proved its reputation as one of the country's pre-eminent television festivals. With The Hollywood Reporter, HBO, Current TV, Crunch Fitness and others supporting the event, the ITVFest's full programming slate brought out massive audiences of actors, writers, directors and industry execs. Pilots have already been requested by major Hollywood players and will undoubtedly be finding life beyond the festival.
Across all categories, ITVFest's executive board saw what they called "highly impressive" television content from this year's entrants. "We were all extremely impressed with not only the amount of entries we received but their level of quality as well. The finalists this year delivered some of the best creative talent we have seen," said ITVFest founder and Executive Director AJ Tesler.
ITVFest cemented itself as an international competition this year as it received pilot entries from as far away as Russia, The Netherlands, Mexico, and Australia. The award winners, listed below, walked away with production packages from Lightning Media; software packages from Showbiz Software and Final Draft; subscriptions to In Baseline's Studio System and Film Tracker; a revamped rolodex and, perhaps most importantly, significant exposure.
The 2008 awards went to:

Innovator Award: Thomas Lennon and Ben Garrant for Reno 911
Best Comedy: Small Bits Of Happiness
Best Documentary: Wal-Mart Nation
Best Drama: Turnover
Best Webseries: Violent Jake
Best Alternative Show: Welcome to Plainville
Best Writing: Hit Factor
Best Acting: Hit Factor
Best Direction: Turnover
Audience Award: Small Town News
With additional sponsorship support from FIJI Water, Function Drink, Budweiser and C Mount Industries, the Sunset 5 Theater was abuzz with independent television enthusiasts and 8000 Sunset was humming all week long. That week ended the festival activities, but only begins the excitement. Organizers will now help ITVFest winners to put their pilots in the hands of the best production houses and studios throughout the country. Stay tuned. Your next favorite television program could be one of the winners from this year's ITVFest.
About ITVFest:
ITVFest is a non-profit organization with the mission of encouraging change in conventional television and the growth of artistic expression in television and new media. Simultaneously, ITVFest provides local, national and international artistic communities with a public forum for independently produced television pilots. ITVFest receives pilot submissions from around the world in comedy, drama, alternative (reality, game show, talk show, etc) documentary, web series and out-of-competition categories. By screening the official selections to a live audience, which includes ITVFest's executive, advisory board and extensive network contacts, ITVFest provides a bridge to the inner workings of the television industry.
For more information on The Independent Television Festival, please visit http://www.itvfest.org.
###