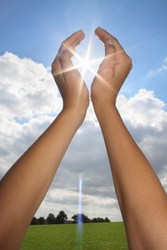 London, UK (PRWEB) August 21, 2008
CCCS (Consumer Credit Counselling Service) one of the UK's leading Debt Charities has announced debt statistics for the second quarter of 2008.
The two debt solutions reported on were IVA or Individual Voluntary Arrangements and Debt Management Plans. Both of which involve proposing a payment plan to creditors, but there the similarity ends with the key difference between a Debt Management Plan and an IVA being that a Debt Management Plan is not legally binding and you need to pay off the whole amount of the debt. Compared to an IVA which is a legally binding agreement and you pay off the part of the debt that you can afford.
Amazingly, 100% of the IVA's proposed to creditors were accepted, with the average agreed debt right off being 58%. What this means is that if you had £60,000 of debt, you'd be left with only £25,000 to pay over 5 years. But before you get too carried away, the most popular debt solution used by far by the CCCS was the Debt Management Plan, with one IVA chosen as the debt solution, for every 50 Debt Management Plans.
What is also important to stress that the choice between the two is not based on which one you would prefer but which one is most suitable for you. The key to understanding which solution is best for you is to get good honest debt advice from a reputable debt advice company. Debt Free Direct is currently the UK's leading provider of IVA's and Citizens Advice and the CCCS is the leading UK Debt Charity.
Talk About Debt is an independent and impartial community and expert driven debt advice website.
###