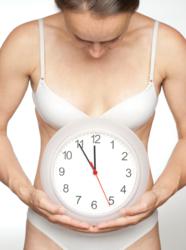 Other apps with a fee will even provide the dates suggested for getting pregnant based on what gender the user desires.
(PRWEB) January 22, 2013
As women take a look at their 2013 calendar year, IVF New Jersey Fertility Center offers them ideas for new and helpful ways to track their fertility cycles. In addition to the traditional biological ways women have been tracking this information for generations, there are now technological methods available. Either way, tracking ovulation is a vital part of fertility success, which is why the experts at IVFNJ want to share these suggestions.
Most women ovulate about two weeks before they begin their period. By taking a body temperate reading, women can look for a sudden spike that would indicate their ovulation window has started. There are also ovulation predictor kits. These require taking a urine sample for several days so the indicator strip can reveal when there is a surge in the LH hormone, which also indicates the body will ovulate in the next 24 hours.
But these methods cannot predict when the body will ovulate very far in advance. The information that can be most helpful to women is advanced knowledge of specific dates -- from knowing the start date of their next period to knowing their next fertility window. New technology is helping get these calendars into women's hands, specifically, onto their hand-held devices.
A few free apps include:
The My Cycles Period and Ovulation Tracker app from MedHealth works on both iPhones and Androids to help women track their periods, ovulation cycles and medications. Reviews state that this app even helped track mood changes. The calendar feature uses the data entered about past cycles, moods, and body temperatures to estimate future cycle information.
My Period Log is an iPhone app represented by a discreet pink flower image and the initials P.E. on the phone's display. It has a countdown tracker to the next period and a month-long calendar view where the best day for getting pregnant is indicated by a tiny pink flower. Users can add information to it, such as adding a red heart on the days when they were intimate. This information also helps doctors when they need information about how long the couple has been trying to get pregnant.
Mobile Mom has an Ovulation Calendar app determines the users six most fertile days during that calendar month. It also provides predictions for four to five months out, providing a better picture of the user's cycles. Several reviews point out the user-friendly layout of this app.
The popular women's site SheKnows.com reviewed Fertility Friend, the free app for tracking ovulation and periods. The goal of the information this app provides is to help the user understand her cycle and what the dates mean. Their website integrates the user data with the app so that busy women can get their hands on the details from wherever they are. Fertility Friend will also let a girl know when it's about time to take a pregnancy test after a missed period.
Other apps with a fee will even provide the dates suggested for getting pregnant based on what gender the user desires. Several will provide the user with a link to discussion groups and additional information.
About IVF New Jersey Fertility Center:
IVF New Jersey Fertility Center was founded in 1990 with the goal of creating a fertility practice that combines the best of big-city medicine with the personalized care of a private setting. For the past 22 years, IVF NJ has helped bring thousands of babies to couples in the metropolitan region and throughout the world. IVF NJ's unique cutting-edge facilities allow the physicians to perform all standard (delete) fertility diagnostic and treatment procedures under one roof, all in a comfortable, private, non-hospital setting. IVF NJ is one of the largest fertility centers in the nation with some of the highest success rates in the U.S. according to the Center for Disease Control (CDC). For more information visit http://www.ivfnj.com.