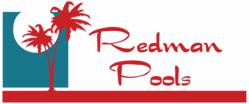 I look forward to seeing many more satisfied customers as I will continue to focus our energy to building strong relationships with our customers.
Houston, TX (PRWEB) March 21, 2012
Ivonne Tostado is excited to have found a new home at Redman Pools as their new Electronic Media Manager. Ivonne is bringing more than 10 years of marketing experience to Redman and has serious plans for increasing the company's reach and brand. She plans to make this organization grow into one of the top in-ground swimming pool builders in the nation.
Redman Pools owner Jay Bellar has more than 25 years of experience building and servicing pools and spas. He knows the importance of strong customer service based on customer referrals and feedback. When he expanded to the residential division in 2009, he brought along his knowledge of pool construction from his commercial and residential background. He then imparted his knowledge to his dedicated team and together they have run a prosperous business for the last 3 years, a real feat in these uncertain economic times. Ivonne has come on board and her plans are to make sure everyone in the Houston area is familiar with the name Redman Pools. "I am really thrilled to come on board during this growth period," says Ivonne. "I look forward to seeing many more satisfied customers as I will continue to focus our energy to building strong relationships with our customers."
Ivonne isn't coming on board empty handed. She is bringing several years of online marketing knowledge with her, and three years of experience marketing for the swimming pool industry. Redman Pools owner Jay says, "We are thrilled that Ivonne came on board with us. She has great ideas and the new approach we need to make sure our name finds its place at the forefront of the Houston pool industry."
Ivonne has some serious goals set for herself, including an increase in sales of at least 10% while educating customers about the importance of pool safety. "I know that it won't be easy, but I am looking forward to the challenge. I'm proud to have been accepted as a member of Redman Pools. They are known as one of the most reputable swimming pool builders in Houston. There are already a ton of customers who love Redman. Customers have provided us with amazing swimming pool photos and testimonials. It's also very helpful that we have a strong warranty program so that all of our customers know we will take care of them before, during and after the sale," she says. Redman Pools has a strong team of designers who design custom pools through the use of Pool Studio in 3D. The 3D designs give our customers a realistic image of what is to come. "My goal is to increase Redman's brand recognition so that everyone in the Houston metropolitan area knows where to go for their custom backyard paradise," says Ivonne.
Houstonians will learn about the great relationship Redman Pools has with Hayward, a strong and popular pool equipment manufacturer. Customers enjoy three years of warranty on all their Hayward products, and Redman Pools stands behind their brand and customer service. Redman Pools and Ivonne B. Tostado are the perfect pair. Ivonne's years of experience in online marketing and lead management ensure that Redman will become the household name they deserve to be. Redman customers already speak highly of their pool purchasing experience and Ivonne is making sure future pool buyers are aware of Redman's reputation and service.
About Us
Redman Pools is a full service pool company servicing the southeast Texas area. Redman Pools can meet all of your swimming pool and spa construction needs as they offer custom designs and budget friendly pools that meet virtually everyone's desires. Redman Commercial expanded by adding a residential division in 2009. They have put together a knowledgeable team that brings decades of combined swimming pool experience to their customers. Redman Pools is located at 10110 West Sam Houston Parkway N. Suite #210; Houston, TX 77064. For additional information, contact Ivonne Tostado - Ivonne(at)RedmanPools(dot)com, 281-469-0581.