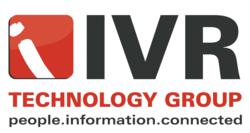 99% of the calls are answered within the first ring
Buffalo, New York (PRWEB) December 14, 2011
"Demand for our MDCall program has been overwhelming" commented ITG's President Akash Desai. "We've been listening to customer feedback as well as the input from our sales team and decided to build a 'Lite' version of our afterhours answering system. The Lite version is aimed at smaller doctor practices, usually 5 or less doc practices."
IVR Technology Group creates, manages and supports hosted services for web, telephone, texting and all forms of unified communications. MDCall is an automated after hours answering service that allows the user to set up, monitor and control all from a simple, secure web interface. As the calls come into the system, the caller is asked to record their message for the doctor. At the end of the call, the doctor is notified using the device(s) of their choice to pick up the message. If attempts to reach the doctor are not responded to within a set amount of time, a predetermined escalation process takes place. "Simple to use, accurate and reliable are the keys behind the success of MDCall." stated John Crouthamel of IVR Technology Group. "The user experience is consistent each and every time and the doc can listen to the emotion in the voice to help in determination of how to address the callers needs." continued Crouthamel.
Because MDCall keeps a record of all incoming messages over a time period determined by the client, the program can be an excellent help with liability protection. In addition, 99% of the calls are answered within the first ring providing the caller with immediate service. the system was designed to allow call records and recordings to be downloaded into the practice Electronic Medical Record system (ERM) with the click of a mouse. Accurate, reliable, instantaneous capture and affordable are key points to MDCall Lite's success.
About IVR Technology Group
IVR Technology Group provides businesses a suite of phone automation services to enhance customer conversations, drive sales and lower costs. Leveraging IVR Technology Group's easy-to-use services, business users, marketers and developers can quickly create solutions ranging from simple call routing solutions to advanced interactive voice response, cloud based applications and virtual support systems. For more information, visit http://www.IVRTechGroup.com or contact John Crouthamel at 877-664-2887.
###