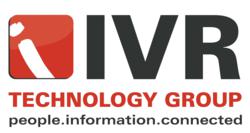 We continue to grow in both size and depth of offering ...
Williamsville, New York (PRWEB) September 12, 2012
IVR Technology Group, a leading provider of interactive voice, text and web response services, has moved their corporate headquarters to Williamsville, a northern suburb of Buffalo, New York. IVR Technology Group's Mike Byrne stated "We are pleased to announce that our growth is taking us into a larger, more open facility. IVR Technology Group actually got its start in Williamsville years ago and we've maintained a good working relationship with this area ever since. Looking back over time, we have come a long way in terms of scope and size of our company. We continue to grow in both size and depth of offering - a true testament to our clients support of our business."
The new corporate office provides expansion capabilities and offers both a relaxing and productive environment for our development staff. the new location houses the developers, operational management, recording studio and administrative personnel. This new office along with remote offices in Atlanta, GA and Tampa, FL, provides the company with presence in major metropolitan areas. The new corporate facility promotes an "open office" design which according to John Crouthamel of IVR Technology Group, "... really enhances the flow of information, team building and our solution engineering process. In our new facility, everyone is encourage to interact at all levels of the company and the set up and physical location really lends itself to the definition of 'open office'."
About IVR Technology Group
IVR Technology Group (ITG) provides businesses a suite of phone automation services, SMS text messaging, mobile applications and web support services to enhance customer conversations, drive sales and lower costs. Leveraging IVR Technology Group's easy-to-use services, business users, marketers and developers can quickly create solutions ranging from simple call routing solutions to advanced interactive voice response, from cloud based applications and virtual support systems to text through our mobile app creation and suite of mobile SMS interactions. For more information, visit http://www.IVRTechGroup.com or contact john Crouthamel at 800-438-1709 ext. 207.
IVR Technology Group, 6245 Sheridan Drive, Suite 100, Williamsville, NY 14221