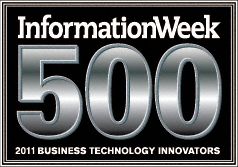 FAStrack Mobile has allowed us to transform a once tedious process into a streamlined, tamper-proof system that has significantly reduced operational costs and increased efficiency.
Austin, TX (PRWEB) September 28, 2011
Field Asset Services (FAS), the nation's leading provider of pre-foreclosure, REO, and renovation field services to the mortgage servicing industry and to residential housing investors, today announced that it made this year's InformationWeek 500, an annual listing of the nation's most innovative users of business technology. In the Company's first year on the list, FAS earned the 174th spot for its use of FAStrack Mobile™, a revolutionary photo management solution that provides certified time, date, and location stamping functionality for field service providers. FAS is also announcing a milestone for FAStrack Mobile with more than 250 million photos uploaded to-date through the system.
"We are honored to have been selected for the InformationWeek 500 and to have earned such a high ranking," said Todd Ebner, Chief Information Officer for Field Asset Services. "FAStrack Mobile is truly a disruptive technology having a profound impact on proof-of-performance reporting. It has allowed us to transform a once tedious process into a streamlined, tamper-proof system that has significantly reduced operational costs and increased efficiency for FAS vendors and customers. Even more importantly, FAStrack Mobile eliminates subjectivity and uncertainty in the critical process of service record documentation."
As part of FAS's daily work on behalf of its major mortgage, investor, and asset management clients, the company is required to provide proof of performance on work completed in the field, usually in the form of photographic evidence. Today, FAS services over 130,000 properties on a regular basis. This volume of work quickly adds up to daily photo quantities of over 700,000.
FAStrack Mobile not only provides FAS with the ability to capture photos at the job site with a Smartphone but also the ability to certify each and every photo with a stamp that provides the time, date, and location of the picture taken. In addition, FAS takes this concept one step further and ensures this information can NOT be tampered with or changed at ANY point in the process by automatically and in real-time uploading and saving each and every photo to their appropriate file folders and later reviewing them to ensure authenticity and accuracy.
"For 23 years, the InformationWeek 500 has chronicled and honored the most innovative users of business technology," said InformationWeek Editor In Chief Rob Preston. "In this day and age, however, being innovative isn't enough. Companies and their IT organizations need to innovate faster than ever before to stay a step or two ahead of their customers, partners, and competitors. This year's ranking placed special emphasis on those high-octane business technology innovators."
FAStrack Mobile has brought benefits to both FAS vendors and FAS customers. With FAStrack Mobile, vendors are able to complete jobs faster; eliminate late hours uploading and reviewing photos; guarantee completion of work to avoid potential fraud risk; and receive payment more quickly on completed work. FAS customers can receive and review the proof of performance information the same day of work being completed; trust the work is done to their quality and standards; put properties back on the market for resale faster; and ensure compliance with local and federal regulations.
Additional information about Field Asset Services and FAStrack Mobile can be found online at http://www.fieldassets.com.
Additional details on the InformationWeek 500 can be found online at http://www.informationweek.com/iw500/.
About Field Asset Services
Field Asset Services (FAS) is the premier Property Preservation, REO Maintenance and Repair Services company in the United States, servicing more than $10.8 billion in residential assets on behalf of its clients. FAS works with 26 mortgage and asset management clients nationwide, servicing more than 130,000 active properties on a recurring basis. For more information about FAS, please visit http://www.fieldassets.com.
About FirstService Corporation
FirstService Corporation (NASDAQ: FSRV; TSX: FSV and FSV.PR.U) is a global diversified leader in the rapidly growing real estate services sector, providing services in commercial real estate, residential property management and property services. Industry-leading service platforms include Colliers International, the third largest global player in commercial real estate services; FirstService Residential Management, the largest manager of residential communities in North America; and TFC, North America's largest provider of property services through franchise and contractor networks.
FirstService generates over US$1.8 billion in annualized revenues and has more than 18,000 employees worldwide. More information about FirstService is available at http://www.firstservice.com.
About InformationWeek Business Technology Network (http://www.informationweek.com)
The InformationWeek Business Technology Network provides IT executives with unique analysis and tools that parallel their work flow—from defining and framing objectives through to the evaluation and recommendation of solutions. Anchored by InformationWeek, the multimedia powerhouse that looks across the enterprise, the network scales across the most critical technology categories with online properties like DarkReading.com (security), NetworkComputing.com (networking and communications) and BYTE (consumer technology). The network also provides focused content for key IT targets, such as CIOs, developers, and SMBs via InformationWeek Global CIO, Dr. Dobb's and InformationWeek SMB, as well as vital vertical industries with InformationWeek Financial Services, Government and Healthcare sites. Content is at the nucleus of our information distribution strategy—IT professionals turn to our experts and communities to stay informed, get advice and research technologies to make strategic business decisions.
###