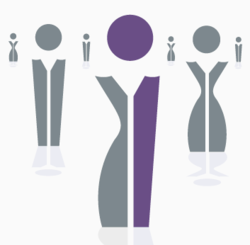 Some of the good part of blog theory was that blogs would be like diaries that the world could read. They would be spontaneous, whatever pops into your mind, as a diary would be.
Miami, FL (PRWEB) January 07, 2012
The new blog feature allows couples to record their thoughts, feelings and amusing anecdotes about their experiences with wedding planning as a page on their iWedPress.com website. A basic free version of the website is available for all users with the option to purchase additional features. The blog service is available at all levels of membership.
In addition to developing their own wedding blog, couples can build Wedding Websites with unlimited pictures, videos, web pages and much more by using iWedPress.com. Users can customize the themes, colors, fonts, photographs and more for the blog pages and the rest of their sites for a unique, personalized presentation.
Family and friends can also add photographs to fill up the couples' albums, which website visitors can view after reading couples' latest blog posts. The images of happy moments from engagement parties, bridal showers and other pre-wedding events can be posted directly on any social bookmarking webpage. Also, it is very easy to organize and add descriptions for every photo and for the main pages of albums.
Adding a social networking component to the wedding websites from iWedPress.com, friends and family members have the ability to create their own profiles. Once their online buddies are registered with the site, couples can use the user profiles to keep in close contact through e-cards and updates to keep everyone abreast of the memorable, fun-filled moments leading up to their big day. Family and friends can also post comments on all of the couples' blog posts, creating an interactive community within the iWedPress.com website. Guests can also RSVP for the wedding on the website, allowing couples to track who will be attending the event when they log on to update their blogs.
Merging an iWedPress.com wedding site with a Wedding Social Network allows members to join other websites and get website news and feeds. The websites are easy to create and look polished and professional with just a few minutes of work and one simple step. With iWedPress, it is easy to manage, monitor and assign administrators who can make changes to the website and to control who can access the site for viewing through password protection.
An individual needs to sign-up to make use of the services of the Free Wedding Website. Registration is easy; simply fill in all the mandatory fields and submit the form online. Web users who would like to have more information about the best package for their needs can visit http://www.iwedpress.com/
###