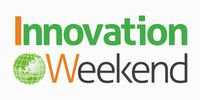 (PRWEB) June 20, 2013
The global seed accelerator SunBridge Global Ventures Inc. (Head office: Shibuya-Ku, Tokyo, Japan, President & CEO: Ikuo Hiraishi, henceforth "SunBridge GV") has announced that it will conduct a pragmatic program in Silicon Valley called "Innovation Weekend in Silicon Valley" for Japanese entrepreneurs who aspire to challenge overseas market.
In this program, "Innovation Weekend in Silicon Valley", we bring potential Japanese entrepreneurs to most unifying place for entrepreneurs, Silicon Valley, to let them have explicit image of US market entry and encourage them to build confidence, by learning about US market deployment and interacting with prominent local incubators and startups. This program is a part of the platform called "Innovation Weekend", which is held in Tokyo, to develop "global venture business originating from Japan", we discover promising entrepreneurs and support them by offering a chance to raise seed money and receive other supports by binding investors and startups together.
The program includes several effective contents such as mentoring session by mentors of Archimedes Labs which is an incubator specialized on mobile business, led by co-founder of TechCrunch Keith Teare, presentation & discussion and networking session with Achimedes Labs portfolio companies, talk session to learn different perspectives and styles of Silicon Valley investors, practical lectures on US market deployment, and introduction of US deployment support programs for entrepreneurs. This pragmatic and small-group program can help startups, who seriously aspire to enter abroad market, to understand cross-border business and build self-confidence to take the first step.
It also plans to visit bay area prominent incubators such as 500 startups, RocketSpace and Plug and Play Tech Center, and remarkable startups including Pearl.com. Our professional network enables such valuable opportunity where startups can hardly realize by themselves.
We will continually support Japanese startups, not to finish "a challenge to global market" as a mere dream but to advance it, through our various activities including "Innovation Weekend in Silicon Valley".
Program overview
Date: June 24th - 29th, 2013(PST)
Requirements for participation:

Having potential for overseas market deployment
Mobile first or mobile compatible
Ready to demo
Programs: * Programs may change without prior notice.

Mentoring by mentors of Archimedes Labs, a prominent incubator focusing on mobile services
Exchange presentation & discussion session and networking with Archimedes Labs portfolio companies
Talk session of Keith Teare, Co-founder of TechCrunch and Archimedes Labs and serial entrepreneur, and Yuri Ravinovich, founder of Startup Monthly
Lectures on US market deployment
Company formation / Visa acquisition / Financing & Exit / Entrepreneurial experience in Silicon Valley

Visiting prominent incubators
500 Startups / RocketSpace / Plug and Play Tech Center

Visiting remarkable startups and companies
Engine Yard / Pearl.com, etc.
Application and inquiry:
Please contact
Innovation Weekend in Silicon Valley organizer: Eriko Takeda(Ms), Yoko Kobayashi(Ms)
Email: sbgv_administration(at)sunbridge-gv(dot)jp
Tell: +81-3-6804-2686
SunBridge Global Ventures Inc.
SunBridge Global Ventures supports young entrepreneurs following the three major trends of smartphones, social media and cloud computing by providing them know-how cultivated in the past 10 years under the name of SunBridge Global Venture Habitat. Startups invested in so far include salesforce.com, Macromill, OKWave, ITMedia and istyle.
Company Name: SunBridge Global Ventures Inc. http://en.sunbridge-gv.jp/
Location: 1-5-5, Ebisu-Minami, Tokyo, Japan
Established: January 5th 2012
Capital: 52,640,000 Yen(Paid-in capital 52,640,000 Yen)
Representative: President & CEO Ikuo Hiraishi
Field of Business: Internet startup investment and overseas expansion support