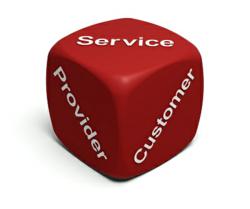 Listing as a service provider in AccountingWEB will help accounting professionals reach out to DataTracks for reliable and high quality iXBRL managed tagging services
(PRWEB) July 31, 2012
DataTracks UK, a leading provider of iXBRL managed tagging services in UK, has been featured as a service provider in the AccountingWEB supplier page. AccountingWEB is UK's largest community for accountants in practice and business.
AccountingWEB's online forum (http://www.accountingweb.co.uk) is a one-stop repository for wide range of information resources for accountants in UK. It features news articles, blog posts, discussion forums, technology updates, employment opportunities, and supplier information relating to the accounting domain. Accounting professionals in UK make use of the AccountingWEB forum to stay abreast of the latest trends and updates in their industry.
DataTracks is the first provider of managed tagging services recognized by HMRC for converting financial statements and tax computations into iXBRL format. DataTracks has been providing these services for over a year now, and has prepared several thousand statements in iXBRL format in 2011.
DataTracks offers its services through its web portal where users can set up accounts, pay online, upload inputs (for conversion into iXBRL format by DataTracks), and download output instance documents. Several companies and accounting firms have chosen DataTracks for its simple, effective and easy-to-use online services.
AccountingWEB adopts well-defined guidelines for its supplier listings. These guidelines include valid credentials for the suppliers' products and services, and demonstrated instances of thought leadership in their focus areas. As part of its knowledge sharing initiative, DataTracks has been an active contributor to the AccountingWEB forum. A DataTracks whitepaper titled 'Practical Do's and Don'ts of iXBRL' was recently featured in an AccountingWEB article. The full whitepaper is also available for download to interested users through AccountingWEB.
"Listing as a service provider in AccountingWEB will help accounting professionals reach out to DataTracks for reliable and high quality iXBRL managed tagging services" said Sandeep John, Manager, Business Development, DataTracks.
DataTracks currently offers XBRL solutions for US, UK and India markets and plans to extend its services to other countries in the near future.
About DataTracks UK: DataTracks UK (operating as DTracks Limited in the UK) is part of DataTracks Global, leaders worldwide in preparation of financial statements in XBRL and iXBRL formats for filing with regulators. DataTracks Global prepares more than 10,000 XBRL statements per annum for filing with regulators such as SEC in United States, HMRC in the United Kingdom and MCA in India. DataTracks Global is a unit of TaurusQuest.
Media contact: Sandeep John, media(at)datatracks(dot)co.uk, +44 (20) 3468 6382