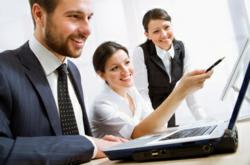 With several hundreds of customers visiting our website every day, there is an increasing need to enhance the user experience for our customers. We will continue to enhance our website to provide the best online experience to our customers
London (PRWEB) November 05, 2012
DataTracks UK has further enhanced its market leading online iXBRL accounts tagging services with real-time chat and customer support.
DataTracks was one of the earliest providers to be recognized by HMRC for providing managed tagging services. DataTracks is also the first and only iXBRL managed tagging service provider to be accredited by the ICAEW (Institute of Chartered Accountants in England and Wales).
DataTracks offers iXBRL managed tagging services to several accounting firms and companies in the United Kingdom. DataTracks offers these services through its portal where users can set up accounts, pay online, upload inputs and download output instance documents when ready.
Among the new features, the most prominent one is the online chat facility. With increasing customer transactions through the web, the online chat facility enables DataTracks to respond to customer inquiries in real-time. As customers interact with the website they can pose any question and receive an immediate response. The chat mechanism is especially important during the peak season of filing where speed and convenience are critically important to customers.
DataTracks has also provided an improved facility for uploading files on the portal. Now customers can upload their files quickly in two simple steps.
In addition to the above, DataTracks has enabled social sharing through LinkedIn, Facebook, Twitter and Google+. Customers can now keep track of the latest press releases, blogs and other important news from DataTracks through these social feeds.
"With several hundreds of customers visiting our website every day, there is an increasing need to enhance the user experience for our customers. We will continue to enhance our website to provide the best online experience to our customers", said Sandeep John, Manager, Business Development, DataTracks UK.
Several companies and accounting firms have chosen DataTracks for its simple, effective and easy-to-use online services. DataTracks has a proven track record for providing iXBRL services with high accuracy and quick turnaround for HMRC filing. DataTracks currently offers XBRL solutions for US, UK and India markets and plans to extend its services to other countries in the near future.
About DataTracks UK: DataTracks UK (operating as DTracks Limited in the UK) is part of DataTracks Global, leaders worldwide in preparation of financial statements in XBRL and iXBRL formats for filing with regulators. DataTracks Global prepares more than 12,000 XBRL statements a year for filing with the regulators such as SEC in United States, HMRC in the United Kingdom and MCA in India. DataTracks Global is a unit of TaurusQuest (http://www.taurusquest.com).