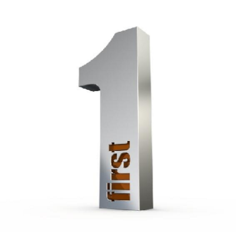 We are glad to have this accreditation from ICAEW. This provides a great platform to offer our services to all the ICAEW members
(PRWEB) October 18, 2012
DataTracks' Managed iXBRL tagging services in UK has been awarded accreditation by Institute of Chartered Accountants of England and Wales (ICAEW). DataTracks, a leading provider of iXBRL managed tagging services in UK is the first company to win the ICAEW accreditation. The accreditation reinforces DataTracks' position in the iXBRL services marketplace in UK.
This accreditation from a professional body of accountants is one more testimony to the reliability and quality of services provided by DataTracks UK.
DataTracks provides iXBRL conversion services with quick turnaround to accounting firms and companies in UK. DataTracks is equipped with the tools and processes to deliver high quality iXBRL services. "We are glad to have this accreditation from ICAEW. This provides a great platform to offer our services to all the ICAEW members", said Shyam Sekar, Sr. Vice President, Business Development, DataTracks UK.
DataTracks is one of the first service providers to be recognized by HMRC for converting financial statements and tax computations into iXBRL format. DataTracks offers its services through its web portal where users can set up accounts, pay online, upload inputs and download output instance documents. Several companies and accounting firms have chosen DataTracks for its simple, effective and easy-to-use online services. DataTracks has prepared several thousand statements in iXBRL format since the launch of its services in 2011.
DataTracks currently offers XBRL solutions for US, UK and India markets and plans to extend its services to other countries in the near future.
About DataTracks UK: DataTracks UK (operating as DTracks Limited in the UK) is part of DataTracks Global, leaders worldwide in preparation of financial statements in XBRL and iXBRL formats for filing with regulators. DataTracks Global prepares more than 10,000 XBRL statements per annum for filing with regulators such as SEC in United States, HMRC in the United Kingdom and MCA in India. DataTracks Global is a unit of TaurusQuest (http://www.taurusquest.com).
Media contact: Sandeep John, media[at]datatracks[dot]co[dot]uk, +44 (20) 3468 6382