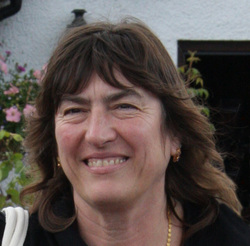 As the days grow shorter this time of year, animals are hibernating, yet human beings are going against nature by living a more external lifestyle
San Francisco, CA (Vocus) November 24, 2010
Janet MacLeod, a certified Iyengar instructor teaching in San Francisco since 1980, can help people restore balance in their lives. Through the practice of Yoga, students can realize the sense of joy and cheer inherent to the holiday season.
"As the days grow shorter this time of year, animals are hibernating, yet human beings are going against nature by living a more external lifestyle," said MacLeod. "Yoga can be a great antidote to the frantic pace of the holiday season".
Yoga is introspective; it helps people achieve balance in their lives by creating a peaceful state of mind. Regular practice can release the student from the emotional roller coaster of the holiday season.
Treat a friend or family member to a gift that nourishes and relaxes body, mind and soul. Gift certificates for five 90-minute sessions can be purchased for only $75. Please contact Janet MacLeod at (415) 912-1741 to purchase gift certificates and visit her website for Yoga class schedules and upcoming special events.
About Janet MacLeod
As well as teaching ongoing classes in San Francisco, Janet teaches in the Teacher Training Program at the Iyengar Yoga Institute of San Francisco (IYISF) and conducts retreats and workshops worldwide. On Thanksgiving Day, she will teach a class on a donation basis to benefit IYISF. The class is open to students of all levels.
###