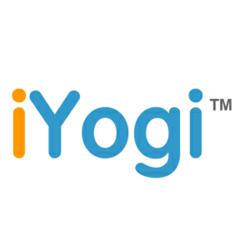 What are the common issues that users face while configuring their wireless routers? According to iYogi, the common issues are: arduous configuration, problem enabling file sharing, security concerns and more
New York (PRWEB) July 05, 2011
iYogi, the provider of on-demand remote tech support service, released a report on 'Top 5 Consumer Complaints' related to wireless router configuration. This report is designed to provide information about common issues faced by customers when trying to configure a router.
Wireless routers have redefined the way people go online. However, while routers are fast becoming house hold devices, many users still find it difficult to set-up and install them. Wireless set-up is simple and easy if done right and as per the guidelines. Otherwise it can become a tedious and challenging task.
Based on feedback from its hundreds of thousands of subscribers captured in its proprietary technology platform, iMantra, iYogi has identified the five primary issues users face while configuring their wireless routers.
iYogi reviews the top 5 complaints related to Wireless router configuration:
Arduous Configuration: To configure a wireless network, all one needs is a wireless router and important cables. But one needs to be extremely careful while connecting them, making sure there are no broken parts and that the jacks are not loose at the ends. Some computers which are not configured for wireless will need wireless adaptors or dongles installed first. Laptops are easier as they come with in-built wireless systems. Also as each and every network is different setting up or personalizing can sometimes be challenging and may require expert help.
Problem Enabling File Sharing: Wireless routers are also often used as a file sharing devices, as they are enabled with USB ports. Users can simply connect their external USB drives to them and share files over the network. Users can also share their entire computer or a specific drive. Sharing a drive over the network with same SSID name or specific IP address is easy. One needs to open few ports, and check/uncheck some firewall settings on the router webpage. It's always advisable to use a security password on computer drives so that other users on the network cannot access it without authentication. Sharing data over networks is easy but configuring data sharing properties or adding a new sharing device on a wireless network is not all that simple. It varies across manufacturers so users may have to do a bit of research to get acquainted with these features on the router webpage.
Enabling temporary wireless access: One of the biggest security risks to a wireless connection is allowing other people permanent access by design or default. Often, if a known person asks for urgent access, most users end up giving permanent access. When a visitor asks for access it is always advisable to enable a temporary access so that security is not compromised. In a temporary access, the time is preset and the user can use the wireless service for a certain duration. After that time frame the computer will stop recognizing the network. Router manufacturers are trying to simplify this process and recently few makers have launched a USB key with an automated setup routine. This application can be used on guest computers to help them get temporary wireless access.
Determine who all are on wireless network: A wireless network is not as secure as hardwire. Anyone can access it, and no matter how great the security architecture is technically, it's not foolproof. It's highly recommended to keep a tab on users. Regular checks might help you get details of network usage. Routers are shipped with a default SSID. Change it so that other users can't sneak in using this information. To check who all are on the network, users can browse "attached devices or DHCP client list" on their router's webpage.
Enabling effective security measures: Security of a wireless network is always a challenge and should never be compromised. These are a few things users can do to enhance overall security of their network:

Set up static IPs on devices – this saves potential IP address conflicts, it's like giving a permanent unique code to a machine.
Enable Mac address filtering – this is like adding an extra layer of defense, as this feature performs complete check on devices connecting to the network and prevents unwanted network break-ins.
Assign a WEP passkey to the network – this allows devices to exchange encoded messages.
Set up Ad-Hoc Home WLAN – this makes entire network a closed group and devices are free to share data without going through a centralized location.
Update router firmware frequently – this ensures the router's first line of defense is current.
What iYogi has to say about it:
"Wireless has liberated the way we surf the Internet and go about our daily business, allowing us to work in different parts of our homes and offices by not being restricted to just once spot. However, while wireless has its many advantages, users are still challenged with configuration of routers and network security, " says Vishal Dhar, President, Marketing and Co-founder of iYogi. "Our tech experts are constantly being approached by subscribers with issues related to the wireless router configuration, which they help resolve."
About iYogi:
iYogi is a global on-demand services company that provides personalized computer support for consumers and small businesses in United States, United Kingdom, Canada and Australia. iYogi's unique model, including proprietary iMantra technology and highly qualified technicians, is designed to eliminate computer-related stress and keep digitally dependent consumers and small businesses protected and productive. iYogi -- with its proven global expertise delivery model, intelligent customer insight systems, easy-to-use self-help tools and automated PC optimization and computer support services – offers users a simple yet comprehensive path to digital serenity. iYogi has perfected the remote technical support model to overcome the current limitations of in-store, on-site, or call center services. Major resellers and technology companies are turning to iYogi to improve customer satisfaction, reduce return rates, and deliver a compelling new-value added offering to customers. For more information on iYogi and a detailed list of technologies supported, visit: http://www.iyogi.com.
###