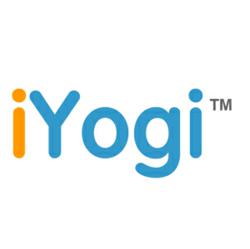 What are the principal issues that users confront while setting-up Internet Parental Controls? iYogi discussed common issues that users face while configuring Internet Parental Controls.
New York (PRWEB) June 21, 2011
iYogi, the provider of on-demand remote tech support services, released a report on 'Top 5 Consumer Complaints' related to Internet Parental Controls. Computers are a part of most homes today with adults and children using the Internet for entertainment, communication and accessing information. However, while the Internet has eased our lives in many ways, there is always the risk of extreme dependency and misuse of the vast information that the technology provides. Added to these, access to inappropriate content and the risk of becoming targets of cyber-stalkers are among the many risks that can pose serious threats to children. This is why it is necessary to have some control over access to the Internet in homes with children.
Internet parental control is a feature that restricts children's access to the web, number of hours they can spend on the computer and games or applications they can run. This latest iYogi reviews report on 'Top 5 Consumer Complaints' addresses the most common issues that users face in implementing Internet parental control, based on the feedback from iYogi's large subscriber base. iYogi continuously monitors and publishes the most common complaints to help people solve their day-to-day problems related to technology.
iYogi reviews the top 5 complaints related to Internet Parental Controls:

Content Advisor settings – The Content Advisor tool controls the type of content that the user permits the computer to access via the Internet. At times, one might encounter problems opening websites that were not meant to be blocked. This usually happens because the Content Advisor tool works on the basis of ratings that websites voluntarily provide to block / allow certain content and as not all websites are rated, the unrated ones also automatically get blocked. To resolve this issue, the settings on the Content Advisor tool needs to be adjusted to ensure that only the desired websites are blocked out.
Ability to access despite active control settings – When using parental control software applications, the child might be able to continue to chat with friends or anyone whom parents might find inappropriate; depending on the settings. For example, despite having all the access blocking mechanisms in place, it may still be possible to access unwanted sites; if these live chat applications are open at the time of activating these controls. To completely block such Web applications, one must ensure that all the applications are signed out of and closed before the controls are set. This will cover all Web applications under the control settings. If the child is still able to access the restricted websites/ Web applications, check whether the installed antivirus system on the PC is compatible with that of the Internet parental control software.
Error message while modifying Parental Control settings – When one attempts to modify the Parental Control settings in a Microsoft Office 2007 program or Microsoft Office 2010 program on a Windows Vista-based computer system, there might be an error message saying "The user account does not have permission to save your changes. You must log on as an administrator or other account allowed to modify Parental Control settings." This problem occurs when the user does not have the permission to modify Parental Control settings. One can resolve this problem by running a Microsoft Office 2007 or Microsoft Office 2010 program as an administrator and then modify the Parental Control settings.
Note: Any modifications made to the Parental Control settings of Microsoft Office programs will affect all the related Office programs.
Installing additional parental controls – Sometimes, the basic controls that Windows operating system provides are insufficient and parents may find it challenging to keep their children from falling prey to the darker sides of the Internet. Additional parental control software applications from other service providers can be used within the default parental control settings. For example, Windows 7 operating system does not include the features of web filtering and activity reporting. However, most of the available additional control software includes these extra features. To put these additional controls in place, one must download and install the software application from the manufacturer's website.
Forgetting administrator's password – System administrators have complete authority and control over the computer system and forgetting the password means losing control over the system. Therefore, it is essential to know how to change the system administrator password in order to continue to enjoy the privileges of installing and uninstalling programs, creating or deleting user accounts for both administrator and standard users and adding/ removing hardware. So, if one has the access to an alternate administrator account or is logged in under the system administrator's account, the password can easily be changed. To change the password click 'Start' in the main menu > Select 'Control Panel' > choose 'User Accounts' > Click 'User Accounts' to advance to the management section. Click 'Manage user accounts', which would lead to a list of all user accounts on the system. Now, click system administrator account and then click "Change the password." Once the new password is typed twice, click "Change password" to save the changes and then exit the "User Accounts" window.
What iYogi has to say :
"While the Internet has eased our lives in many ways by changing the way we work, communicate, shop and entertain ourselves, there is also the darker side of the Internet especially for children having unhindered and unsupervised access to the Web. These could include easy access to inappropriate content and chat sites frequented by cyber stalkers and criminals who prey on unsuspecting youngsters," says Vishal Dhar, President Marketing and co-founder of iYogi. "Technology allows parents to regulate and track what their children are surfing on the Net, but implementing parental control tools also come with their own set of unique problems and loopholes. Our tech experts are regularly helping users resolve issues with their parental control software on their computers."
About iYogi
iYogi is a global on-demand services company that provides personalized computer support for consumers and small businesses in United States, United Kingdom, Canada and Australia. iYogi's unique model, including proprietary iMantra technology and highly qualified technicians, is designed to eliminate computer-related stress and keep digitally dependent consumers and small businesses protected and productive. iYogi -- with its proven global expertise delivery model, intelligent customer insight systems, easy-to-use self-help tools and automated PC optimization and computer support services – offers users a simple yet comprehensive path to digital serenity. iYogi has perfected the remote technical support model to overcome the current limitations of in-store, on-site, or call center services. Major resellers and technology companies are turning to iYogi to improve customer satisfaction, reduce return rates, and deliver a compelling new-value added offering to customers. For more information on iYogi and a detailed list of technologies supported, visit: http://www.iyogi.com.
###