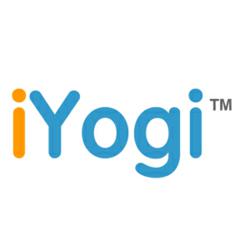 What is credit card fraud? This type of fraud scams merchants and businesses through fictitious credit card payments for online transactions
(Vocus/PRWEB) April 12, 2011
iYogi, the provider of on-demand remote tech support services, has developed a report revealing activities and patterns behind credit card fraud that dupes innocent companies or one-time product sellers into accepting online payments through corporate or personal credit cards that have been stolen. The latest edition of 'iYogi Alerts' helps a computer user learn about credit card fraud and how to protect themselves from it. Based on feedback from its large subscriber base, iYogi continuously monitors and publishes activities to alert other customers of online scams and fraud.
This kind of fraud operates using stolen credit card information. After a transaction goes through, the credit card owner will naturally not pay for items which s/he never bought and the payment will be withheld by the credit card company. As the merchant, you will lose your merchandise to online scam artists and receive possible fines or a chargeback fee by your bank. Avoiding credit card fraud shouldn't interfere with your productivity or demand constant prevention efforts resulting in missing out on possible sales or eating away at personal time. To help you out, the latest iYogi alert reveals specific patterns that make it possible to recognize credit card fraud. Most of the con artists using stolen or fake credit cards place hurried orders for expensive items in bulk, usually late at night, from a free e-mail address which cannot be traced.
What you can do about it:

Check that the physical address of the buyer matches the credit card billing address.
Insist that the customer uses an ISP based e-mail address which can be traced. The ISP address should be in the same area as the customer's address.
Call back the customer at his/her telephone number and verify the order.
Insist on getting the three unique digits on the back of the credit card. These are helpful in validating genuine credit card transactions.
What iYogi has to say:
"As businesses depend more and more on online services to speed up sales, accepting payments through online credit card transactions is also speeding up the chances of becoming the target of credit card fraud," says Vishal Dhar, President Marketing and co-founder iYogi. "While credit card companies are adding extra layers of security to credit card transactions, merchants who accept payments via this mode need to be vigilant and run some basic checks in order to protect themselves from being duped by online criminals."
About iYogi
iYogi is a global on-demand services company that provides personalized computer support for consumers and small businesses in United States, United Kingdom, Canada and Australia. iYogi's unique model, including proprietary iMantra technology and highly qualified technicians, is designed to eliminate computer-related stress and keep digitally dependent consumers and small businesses protected and productive. iYogi -- with its proven global expertise delivery model, intelligent customer insight systems, easy-to-use self-help tools and automated PC optimization and computer support services – offers users a simple yet comprehensive path to digital serenity. iYogi has perfected the remote technical support model to overcome the current limitations of in-store, on-site, or call center services. Major resellers and technology companies are turning to iYogi to improve customer satisfaction, reduce return rates, and deliver a compelling new-value added offering to customers. For more information on iYogi and a detailed list of technologies supported, visit: http://www.iyogi.com.
Media Contact:
Matt Farrell
GlobalFluency
(646)652-5204
mfarrell(at)globalfluency(dot)com
###