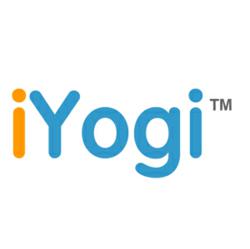 What are Internet auction frauds? These frauds target buyers and sellers on Internet auction sites and cause victims huge losses by failing to deliver after transactions take place.
(Vocus/PRWEB) March 15, 2011
iYogi, the provider of on-demand remote tech support services, has released a new iYogi Alert on Internet Auction Frauds, a scam that targets buyers and sellers on online auction sites and causes huge losses to online shoppers by never completing transactions. Fraudsters have been quick to take advantage of the popularity of these websites, leaving millions of online auction users vulnerable. This iYogi Alert gives users the knowledge and tips to reduce their risk of being scammed while shopping or selling online. Through interactions with its subscribers, iYogi continuously monitors and publishes activities to alert and inform other customers on how to help protect themselves from becoming a victim of an online fraud or scam.
What iYogi has to say:
"While Internet auctions are popular among buyers looking for good deals and sellers wanting to reach a large market at little cost, instances of fraud are increasing where buyers pay for goods they never receive or sellers are never paid after transactions are complete," says Vishal Dhar, President Marketing and co-founder of iYogi. "As with any e-commerce transaction, Internet auction users should take basic safeguards to help protect themselves from such fraud."
Nature of the fraud:
Most cases of Internet auction fraud are carried out by phony sellers, although there are recorded cases of fraud by buyers as well. The majority of complaints received by the United States Federal Trade Commission (FTC) regarding Internet auction fraud involve non-receipt of goods that have been paid for, delivery delays, or delivery of items which do not match the make and quality of the advertised products. Other examples include fraudulent online payments and escrow services, and dealers who convince bidders to negotiate outside of the auction sites altogether, then disappear as soon as money changes hands.
What you can do to protect yourself from such fraud:
Whenever you visit an Internet auction site for the first time, be sure to carefully review the terms of use. Find out whether the website or company provides any protection in the event of transaction problems. You can also consider insuring the transaction and shipment yourself.
Do not share your username and password for the Internet auction site with anyone else. Someone who gets hold of it can take control of your online identity and conduct deals that can damage both your finances and reputation.
If you are a buyer, confirm the identity of the seller as best as you can. You should request both a physical address and telephone number of the seller and call the given number to verify that it is genuine. Do not pursue deals with sellers who avoid providing this information.
Guard against "phishing" e-mails that appear to come from the Internet auction site and ask for your personal information. Legitimate companies do not request such information via e-mail.
Payments for Internet auctions are generally done by credit or debit card, online payment services, personal check, cashier's check, money order or escrow service. Make sure you select an option which you properly understand and are comfortable with. In general, credit card transactions provide the best security and safeguards, as payment disputes are easier to clear when credit cards are involved. Always avoid paying money through wire transfers, as these payments cannot be reversed. Many auction sites have even banned wire transfers and the use of cash equivalents.
An escrow service is meant to provide safety to buyers, for a fee, by holding payment to the seller until the buyer receives and verifies the merchandise. Buyers should be wary of sellers who insist on using a particular escrow service, as some fraudulent sellers can also pose as escrow providers. On the other hand, sellers should guard against checks that may bounce, and are advised to ship goods only when the payment is cleared.
About iYogi
iYogi is a global on-demand services company that provides personalized computer support for consumers and small businesses in United States, United Kingdom, Canada and Australia. iYogi's unique model, including proprietary iMantra technology and highly qualified technicians, is designed to help eliminate computer-related stress and keep millions of digitally dependent consumers and small businesses protected and productive. iYogi -- with its proven global expertise delivery model, intelligent customer insight systems, easy-to-use self-help tools and automated PC optimization and computer support services – offers users a simple yet comprehensive path to digital serenity. iYogi has perfected the remote technical support model to overcome the current limitations of in-store, on-site, or call center services. Major resellers and technology companies are turning to iYogi to improve customer satisfaction, reduce return rates, and deliver a compelling new-value added offering to customers. For more information on iYogi and a detailed list of technologies supported, visit: http://www.iyogi.com.
Media Contact:
Matt Farrell
GlobalFluency
(646)652-5204
mfarrell(at)globalfluency(dot)com
###