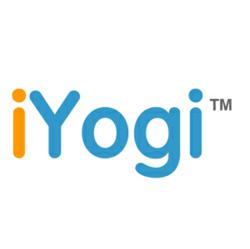 Buying and selling cars on the Internet is easy… but when is it too easy? What is Online Automotive Fraud and who does this scam target?
(Vocus/PRWEB) March 22, 2011
iYogi, the provider of on-demand remote tech support services, has released its latest iYogi Alert on online automotive fraud, in an ongoing effort to warn consumers of online scams through a series of notifications. Based on feedback from its subscribers, iYogi continuously monitors and publishes activities to alert other customers of online fraud and scams. The rising incidence of online automotive fraud has resulted in individuals losing large sums of money to criminal activity. This latest iYogi Alert is aimed at providing an understanding about the online automotive fraud and how to guard against it. Perpetrators of this fraud prey on both buyers and sellers of automobiles online, though buyers are the most often affected.
What iYogi has to say:
"While a good deal is often difficult to resist, especially when it comes to buying an automobile. The Internet, while offering a wide choice and many genuine deals, is also filled with scammers waiting to dupe customers of their money," says Vishal Dhar, President of Marketing and co-founder iYogi. "One must be even more diligent when buying a car online as one would when buying a car from the neighborhood dealership in order to avoid falling prey to a scam."
Types of online automotive fraud:
Luxury cars and sports vehicles accompanied by attractive photographs are put up for sale on a website, using the details lifted from an authentic automobile site to make the prospects look quite credible. In other cases, regular cars are advertised at extremely attractive prices. Often, the fraudster posing as seller includes a sob story too, explaining the need to sell the car at such throwaway price. If you get taken in and e-mail the 'seller', you would be told to pay the shipping charges, as the car is located overseas. If you wire transfer funds, as per the directions of the fraudster, the seller would vanish as soon as he got his hands on your money.
The online automotive fraud also works the other way round, to fool genuine sellers. In this case, a fraud who poses as buyer e-mails the seller about his intention to buy the car. He agrees to pay more than the price of the car by check; so that shipping charges can be covered. The "buyer" then asks the seller to refund the excess amount. The seller ships the car, and also sends the refund amount, when he cashes the check from the buyer. But the check bounces, and the buyer disappears from the scene altogether!
The third kind of online automotive fraud involves a buyer who seeks to check out the accident record of an advertised vehicle, which he seems to like. As soon as the seller provides the Vehicle Identification Number (VIN) for the purpose; the buyer vanishes from the scene. He would now use the VIN to make fake documents for a stolen car, in order to sell it.
What you can do about it:

Do not go in for unrealistically good deals - there is sure to be a catch.
Select an escrow service linked to an established auction site. Never believe in sellers who insist on using a particular escrow service.
Inspect the website offering the deal, and check for poor grammar in communications.
Rely on your intuition. If anything appears amiss, go ahead with thorough questioning. Crooks generally back out at the least indication of suspicion.
About iYogi
iYogi is a global on-demand services company that provides personalized computer support for consumers and small businesses in United States, United Kingdom, Canada and Australia. iYogi's unique model, including proprietary iMantra technology and highly qualified technicians, is designed to eliminate computer-related stress and keep millions of digitally dependent consumers and small businesses protected and productive. iYogi -- with its proven global expertise delivery model, intelligent customer insight systems, easy-to-use self-help tools and automated PC optimization and computer support services – offers users a simple yet comprehensive path to digital serenity. iYogi has perfected the remote technical support model to overcome the current limitations of in-store, on-site, or call center services. Major resellers and technology companies are turning to iYogi to improve customer satisfaction, reduce return rates, and deliver a compelling new-value added offering to customers. For more information on iYogi and a detailed list of technologies supported, visit: http://www.iyogi.com.
Media Contact:
Matt Farrell
GlobalFluency
(646)652-5204
mfarrell(at)globalfluency(dot)com
###