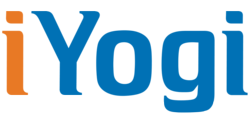 Tech support subscription plan for the multi-device digital home.
New York, NY (PRWEB) May 31, 2012
iYogi, the leading global provider of on-demand remote tech support services, today announced a comprehensive "Digital Home Plan" for consumers. The plan offers tech support for set-up, install, diagnosis and repair of up to three computers and connected devices in the home. Recent research, conducted by iYogi Insights reveals that an average household of more than two members has as many as 11 devices per household. This number is only expected to grow as new interconnected devices are introduced and adopted into the digital home. iYogi's Digital Home plan has been designed to provide consumers with a cost-effective offering which can cater to a consumer's multi-device environment.
iYogi offers support for a range of technologies including desktops, laptops, printers, scanners, routers, digital cameras, MP3 players and over 300 software applications. For a low monthly fee of $29.99, subscribers will get unlimited access to iYogi's Tech Experts who will provide on-demand, 24/7 support for any number of issues.
"As lives become more and more digitally dependent, homes are increasingly becoming more interconnected and technology dependent. Homes with one PC shared between different family members in a home have been replaced by homes with multiple devices, operating systems and connected devices increasing the need for comprehensive tech support across devices and technologies," says Uday Challu, CEO and co-founder of iYogi. "Our new digital plan has been designed with the needs of the modern digital home in mind whereby customers can get comprehensive support for multiple devices for as little as $1 a day."
The iYogi Digital Home plan includes:

Resolving all errors or issues related to computer or software applications.
Fixing browser issues or problems with Internet connectivity or email.
Diagnosis and repair of devices connected to computers including printers, scanners, MP3 Players, cameras, smartphones, etc.
Removing viruses, spyware, adware and protecting data.
The unlimited support plan comes with added consumer friendly features such as a convenient monthly subscription model and an option to cancel anytime.
About iYogi
iYogi is a global on-demand services company that provides comprehensive tech support for consumers and small businesses in United States, United Kingdom, Canada, Australia and GCC states. iYogi's proven global delivery model, including proprietary iMantra technology and highly qualified technicians, is designed to manage the increasing dependency on complex technology for consumers and small businesses. Major resellers and technology companies are turning to iYogi to improve customer satisfaction, reduce return rates, and deliver a compelling new-value added offering to customers. For more information on iYogi and a detailed list of technologies supported, visit: http://www.iyogi.com.
Media Contacts:
Matt Farrell (USA)
v.mattfarrell (at) iyogi (dot) com
+1-917-971-1424
Indira Das (INDIA)
Indira.das (at) iyogi (dot) com
+91-958-280-6534