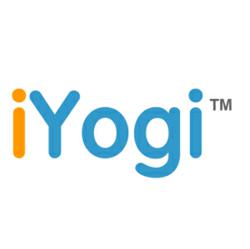 Intelligence through iYogi's iMantra platform and tech support calls reveal top benefits are quicker access, improved sharing and streaming media files, and easier navigating of open windows.
New York City, NY (Vocus/PRWEB) April 07, 2011
iYogi, the independent provider of on-demand remote tech support services, has released a report on the top 5 advantages of Windows 7 operating system to help users in their decision to upgrade. The operating system has been designed to simplify day-to-day computing needs. The latest addition in the 'iYogi Reviews' series outlines the top cited reasons why Windows 7 is an improvement.
Windows 7 has rapidly gained popularity with users as the operating system of choice given its ease of use and rich features, says Vishal Dhar, President Marketing and co-founder iYogi. "Whether it is managing multiple devices or sharing media files, Windows 7 has simplified computing solutions to suit every need."
iYogi reviews the Top 5 advantages of the Windows 7 operating system:
Quicker access to files and applications – You can now keep your favorite programs and files at your fingertips with the help of Pin and Jump Lists in Windows 7. You can easily Pin frequently used programs to the task bar and important files to Jump Lists just the way you pin up notes on a notice board. Jump Lists take you straight to documents, files or programs that you open each day. For more information about Pin and Jump Lists options, visit: Pin and Jump Lists in Windows 7
Remote access to media library – The Windows 7 operating system has a feature of Remote Media Streaming that can help you connect to your home PC media library while you're away. You can also share library files on other streaming enabled devices in your home. This saves you from the hassles of copying your media from your home computer system to your laptop. To learn more about 'Remote Media Streaming', visit: Remote Media Streaming in Windows 7
Navigating open windows more easily – The Aero Snap feature helps to resize and re-arrange windows to expand to a full screen or arrange windows simultaneously on the screen by reducing the size. Aero Shake helps you clear a cluttered desktop and focus on a single window. For more information about Aero Snap, Aero Shake and Aero Peek features, visit: Navigating windows through Aero in Windows 7
Simplifying the use of printers, cameras, music players, and other devices – The Device Stage and the Devices and Printers folder features make it easy to learn about anything that you may need to know about your computer peripherals and devices in one place. To learn more about these features, visit: Device Management in Windows 7
Libraries – Organizing and locating documents is easier and more intuitive. Rather than randomly searching for a document, you can type in different libraries like communications, contacts, pictures, music, videos, etc. in the search box for a shortcut to the document. With this new feature, you do not have to store the content all over your PC. To learn more about Libraries, visit: Libraries in Windows 7
About iYogi
iYogi is a global on-demand services company that provides personalized computer support for consumers and small businesses in United States, United Kingdom, Canada and Australia. iYogi's unique model, including proprietary iMantra technology and highly qualified technicians, is designed to eliminate computer-related stress and keep digitally dependent consumers and small businesses protected and productive. iYogi -- with its proven global expertise delivery model, intelligent customer insight systems, easy-to-use self-help tools and automated PC optimization and computer support services – offers users a simple yet comprehensive path to digital serenity. iYogi has perfected the remote technical support model to overcome the current limitations of in-store, on-site, or call center services. Major resellers and technology companies are turning to iYogi to improve customer satisfaction, reduce return rates, and deliver a compelling new-value added offering to customers. For more information on iYogi and a detailed list of technologies supported, visit: http://www.iyogi.com.
Media Contact:
Matt Farrell
GlobalFluency
(646)652-5204
mfarrell(at)globalfluency(dot)com
###