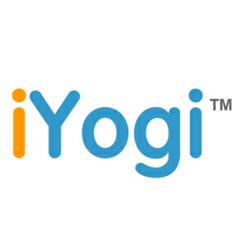 The major concerns reported by digital camera users include PC's unable to detect the camera, inability to transfer images, dirty camera lens, insufficient memory space and insufficient battery charge
(Vocus/PRWEB) March 24, 2011
iYogi, the provider of on-demand remote tech support services, has announced a new iYogi Reviews report about the top five digital camera concerns faced by users. Digital cameras have become the most popular consumer photography choice due to ease of use, availability at all price points and more. However, as the technology advances, users are easily hindered by a few common problems that come with technical evolutions. Based on thousands of customer interactions and internal weekly customer incident reports from iYogi's knowledge base iMantra™, experts at iYogi have compiled the top five digital camera issues along with their solutions.
iYogi reviews the top 5 digital camera pitfalls:
PC not detecting the camera: One of the common problems faced by users occurs while connecting the digital camera to a PC. This issue appears when the new Hardware Wizard does not run and the PC fails to detect the digital camera. In most cases, a digital camera is quite easily detected, but with some operating systems users need to connect the device and install the drivers and software.
Solution: Users must ensure the proper connections through the port to the PC. Issues, such as a broken, loose, faulty or unauthentic connection will prevent the detection of the camera. However, if the digital camera is still not detected by the PC after ensuring that there is no problem with the connection, users then need to make sure that the device drivers are installed and updated. To see an in-depth solution for troubleshooting this problem, visit: Resolving Camera not Detected Issue
Unable to transfer images: It is essential that users have the ability to transfer images from their digital camera in order to create memory space and allow for additional pictures to be taken with the digital camera. However, certain complications may arise while transferring images from the digital camera to the PC.
Solution: Be sure to follow the correct procedure for transferring images from the digital camera to your PC. To view an in-depth solution for transferring images from the digital camera to your PC, visit: Transferring Images to PC from Digital Camera
Dirty camera lens: Poor image quality can be very frustrating for digital camera users. Summer dusk, sand granules, dust particles and a heavy rush of wind can damage the clarity and sharpness of your digital photos.
Solution: Carefully follow a camera care and maintenance regime. Cleaning the camera lens can help in retaining the same sharpness and clarity of all your digital photos regardless of where you are. To see a comprehensive solution for cleaning the camera lens, visit: Maintaining Digital Camera Lens
Insufficient memory space: If the memory of the digital camera is full, then you cannot click and capture additional images.
Solution: Users can transfer images onto the computer and erase all the photos from the digital camera to ensure that it has sufficient memory. To view a detailed solution for troubleshooting the insufficient memory space problem, visit: Maintaining Sufficient Memory Space in Digital Camera
Battery consumption: If the screen keeps turning off or the flash does not work, then you cannot capture images from your digital camera.
Solution: Make sure that the battery is charged sufficiently for the image capture to take place. To see a complete solution for troubleshooting low battery issues, visit: Enhancing Battery Backup in Digital Camera
"Even as digital cameras have rapidly gained in popularity due to their ease of use and ability to capture quality images by amateurs and professionals alike, users are often plagued by a variety of common problems," says Vishal Dhar, President of marketing and co-founder of iYogi. "Our Certified Technicians regularly assist iYogi subscribers as they solve their digital camera issues. This is proof that, despite gaining popularity, the perfect digital experience is still not a reality for all users and easy to access assistance, like that offered by iYogi, helps make it a reality."
About iYogi
iYogi is a global on-demand services company that provides personalized computer support for consumers and small businesses in United States, United Kingdom, Canada and Australia. iYogi's unique model, including proprietary iMantra technology and highly qualified technicians, is designed to eliminate computer-related stress and keep millions of digitally dependent consumers and small businesses protected and productive. iYogi -- with its proven global expertise delivery model, intelligent customer insight systems, easy-to-use self-help tools and automated PC optimization and computer support services – offers users a simple yet comprehensive path to digital serenity. iYogi has perfected the remote technical support model to overcome the current limitations of in-store, on-site, or call center services. Major resellers and technology companies are turning to iYogi to improve customer satisfaction, reduce return rates, and deliver a compelling new-value added offering to customers. For more information on iYogi and a detailed list of technologies supported, visit: http://www.iyogi.com.
Media Contact:
Matt Farrell
GlobalFluency
(646)652-5204
mfarrell(at)globalfluency(dot)com
###