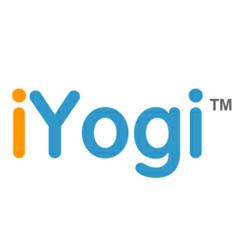 Battery consumption, secure Internet connectivity, e-mail message errors, and confidential data threats are the most common issues laptop users report while traveling.
New York (Vocus/PRWEB) April 14, 2011
iYogi, the provider of on-demand remote tech support services, has announced a new 'iYogi Reviews' revealing the top five laptop issues that travelers face. With the increasing escalation of laptop market share and rapid growth of mobile consumers, experts at iYogi produced research looking directly at the laptop issues that face users frequently on the move. Sourced from iYogi's knowledge base iMantra™, this report is compiled on the basis of customer interactions and covers in-depth solutions for the top five laptop problems confronted by mobile users.
"The increasing dependency on computers for work and play has created a growing base of mobile users who simply cannot live without their laptops", comments Vishal Dhar, President Marketing for iYogi. "More than a third of the world's workforce in the coming years is expected to be mobile and consumers want access and flexibility. As a result, they are driving a greater adoption for laptops."
iYogi reviews the top five issues and resolutions for laptop users:

Internet security: If a user connects a laptop to a public Internet connection or unsecured Wi-Fi (i.e. at an airport or hotel), without taking adequate security measures, then the data sent and received across the network becomes accessible to hackers and privacy intruders. You are opening your device to possible identity fraud and making all your personal information available to hackers in the area.
Solution: The user is required to activate the built-in firewall included in the Windows operating system. This must be done every time the user connects the laptop. For a detailed solution on turning on the firewall, visit: http://www.iyogi.net/firewall/turn-on-the-in-built-firewall.html

E-mail error alerts: SMTP, also known as Simple Mail Transfer Protocol, is used to send e-mail messages from an e-mail client to a mail server. When the e-mail client installed on your system is unable to send an e-mail, then an SMTP error message or code is displayed. Usually, an SMTP error is displayed when the outgoing server address is incorrect or incomplete. You should verify the complete server address before sending any e-mail. Error messages are often displayed such as "SMTP Error 550" or "SMTP Error 553" while trying to send an e-mail. This is most during common during travel and a common problem reported by users.
Solution: To see step-by-step solutions to fix error messages and ensure hassle-free e-mail communication on your laptop while traveling, visit: http://www.iyogi.net/email/resolve-smtp-errors-in-sending-e-mails.html

Battery consumption and powers surge: While traveling, locating an electrical outlet compatible with your laptop charger can sometimes be difficult. To be a proactive user on the move depends on how long the battery can last without needing to recharge. Moreover, an unexpected power surge while working on the laptop can cause serious damage to the system.
Solution: You can configure your laptop's settings to enter standby or hibernation mode after a defined period of inactivity. Users can prevent the damage caused due to power surges by utilizing a reliable surge protector. To access a step-by-step solution to change the power settings of your laptop, visit: http://www.iyogi.net/laptop/configure-power-settings-in-your-laptop.html

Threats or loss of confidential data: The safety and security of private and confidential data while traveling is another major concern among users.
Solution: Complete data backup can help prevent data loss. Additionally, you can encrypt important files and folders on your laptop. As a result, even if someone gains access to your laptop, they will not be able to read and view your confidential data and information. To access step-by-step solutions to install encryption software and take a complete backup of all the data, visit: http://www.iyogi.net/data-backup/encrypting-important-data.html
Access to comprehensive tech support: Just like you would not consider traveling without travel insurance, access to comprehensive tech support while traveling with your laptop should be a priority. For problems and issues that are beyond your personal scope of troubleshooting, you will need professional assistance and it is imperative to subscribe to tech support. This can be accessed from anywhere and anytime. Because the concept of remote access to PCs for tech support is now easily available, this is an ideal option for those traveling with their PCs.
Solution: To learn more about iYogi's great tech support, visit: http://www.iyogi.net/technical-support/avail-comprehensive-tech-support.html
About iYogi
iYogi is a global on-demand services company that provides personalized computer support for consumers and small businesses in United States, United Kingdom, Canada and Australia. iYogi's unique model, including proprietary iMantra technology and highly qualified technicians, is designed to eliminate computer-related stress and keep digitally dependent consumers and small businesses protected and productive. iYogi -- with its proven global expertise delivery model, intelligent customer insight systems, easy-to-use self-help tools and automated PC optimization and computer support services – offers users a simple yet comprehensive path to digital serenity. iYogi has perfected the remote technical support model to overcome the current limitations of in-store, on-site, or call center services. Major resellers and technology companies are turning to iYogi to improve customer satisfaction, reduce return rates, and deliver a compelling new-value added offering to customers. For more information on iYogi and a detailed list of technologies supported, visit: http://www.iyogi.com.
Media Contact:
Matt Farrell
GlobalFluency
(646)652-5204
mfarrell(at)globalfluency(dot)com
###